EXPLORE PREMIER

OPPORTUNITIES
As a skilled professional seeking career growth, you deserve access to the best job opportunities available. Join Outdefine's Trusted community today and apply to premier job openings with leading enterprises globally. Set your own rate, keep all your pay, and enjoy the benefits of a fee-free experience.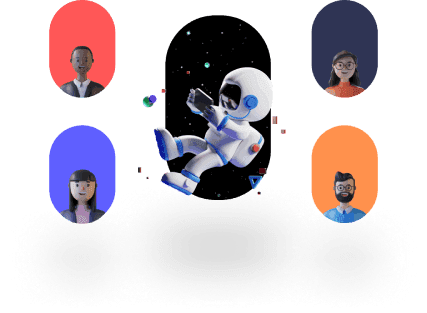 Join now
Experience level
Mid-level
Overview
## Overview

We are looking for an experienced and ambitious .Net Developer to join our team. Baylor Scott & White Health is the largest not-for-profit healthcare system in the state of Texas. With total assets of $10.8 billion*, Baylor Scott & White Health has the vision and resources to provide its patients and members continued quality care while creating a model system for a dramatically changing healthcare environment. Baylor Scott & White Health includes 50 hospitals, 5,397 licensed beds, more than 1,000 patient care sites, close to 7,800 affiliated physicians, 48,000 employees, $9.1B total net operating revenue* and the Baylor Scott & White Health Plan.
Skills
React
ASP.Net
SQL
HTML
Javascript
Requirements
## Who you are

- BS/MS degree in Computer Science, Engineering, MIS, or equivalent with programming
experience
- 4+ years of design and/or development experience with React .NET, C#, ASP . NET, Windows
Forms and SQL Server in an n-tier architecture.
- Strong background in object-oriented development techniques
- Solution Design Patterns and Best Practices, e.g., SOA
- Database design and development (Microsoft SQL Server)
- Experience with concurrent development source control (Git) and continuous integration
(Jenkins or Bamboo)
- Understanding of Software Development Life Cycle and Agile methodologies.
- Passion for technology and knowledge
Duties
## What you'll be doing

As a React Engineer, you will be involved in design, development, coding, customization, configuration, testing, and deployment in support of enterprise packaged solutions.

The ideal candidate would be Responsible for:

- Utilize established development tools, guidelines and conventions including but
not limited to React and ASP . NET, SQL Server, HTML, CSS, JavaScript, and C#/VB.NET
- Prepare and maintain code for various .Net applications and resolve any defects in systems.
- Prepare test-based applications for various .Net applications.
- Enhance existing systems by analyzing business objectives, preparing an action
- plan and identify areas for modification and improvement
- Manage defect tracking system and resolve all issues and prepare updates for systems.
- Investigate and develop skills in new technologies
- Create technical specifications and test plans
- Monitor the everyday activities of the system and provide the required support.
The Hiring Process
In order to apply for this position, first complete your profile on www.app.outdefine.com.

We want to learn more about you, so we encourage you to provide us with a brief summary of yourself and your past experience as part of the process. As soon as this is completed, you'll take a technical assessment based on your skill set, and if you pass, you'll earn 500 Outdefine tokens. We will review your application, and if you are qualified, we will invite you to a 1:1 video interview.

Already a Trusted Member of Outdefine? Then go ahead and apply directly for the job of your dreams.
Equal Employment Opportunity
We are an equal-opportunity employer and do not discriminate against any employee or applicant for employment on the basis of race, color, religion, sex, sexual orientation, gender identity, national origin, age, disability, veteran status, or any other protected status. We are committed to creating a diverse and inclusive environment for all employees and applicants for employment. All qualified individuals are encouraged to apply and will be considered for employment without regard to any legally protected status.
Become a trusted member, apply to jobs, and earn token rewards


Create a profile
Create and customize your member profile.


Complete assessment
Earn 500 Outdefine tokens for becoming trusted member and completing your assessment.


Apply for jobs
Once you are a Trusted Member you can start applying to jobs.
Apply Now