EXPLORE PREMIER

OPPORTUNITIES
As a skilled professional seeking career growth, you deserve access to the best job opportunities available. Join Outdefine's Trusted community today and apply to premier job openings with leading enterprises globally. Set your own rate, keep all your pay, and enjoy the benefits of a fee-free experience.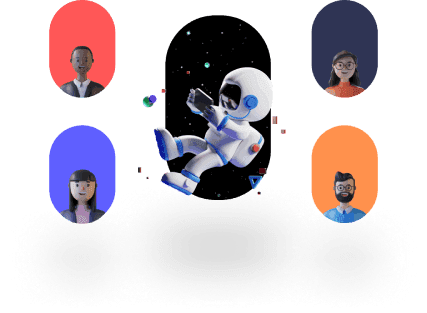 Join now

qa tech lead - python
Outdefine Partner

Token rewards eligible
Hiring multiple talent
Experience level
Senior-level
Overview
About Outdefine

Outdefine is a web3 talent community that connects top talent with leading-edge companies and enterprises globally. Companies choose to hire Outdefine Trusted Members because their skills and readiness have been proven.

When you accept a job as a Trusted Member, you keep all of your pay. Traditional hiring networks and agencies charge membership fees and take up to 50% of the talent's earnings. Through Outdefine, talent can connect with and apply directly to top companies, removing the need for these middlemen. Additionally, Trusted Members get lifetime access to premier jobs, networking, and a global community powered by tokens. You can earn Outdefine tokens by working, contributing to the community, and referring friends.

More than 100 jobs are currently listed on Outdefine, with more being added regularly. Join over 5,000 professionals from 25 countries who are building and developing their careers with Outdefine.

In order to apply for this position, first complete your profile on www.outdefine.com. We want to make sure that your application gets the most attention, so we suggest that you start the assessment process now to become a Trusted Member.
To receive direct support from career experts, join Discord.
Skills
Python
SQL
Spark
Sprints
automated testing
Requirements
-Bachelor's degree (Computer Science or equivalent) with experience in above mentioned skills, ranging from 5-9 years with at least one project within Financial/Banking domain.
-Core Java expertise (to automated test scenarios)
-Understanding of BDD (Cucumber preferred)
-Selenium for UI level test automation
-Rest Assured (for API level test automation)
-Good SQL skills (ability to write complex queries)
-Using Jira with Zephyr (or similar tool) to schedule/execute test cycles, report bugs etc.
-Mobile test automation using Appium and executing tests in the cloud (like BrowserStack)
-Experience in Agile methodology (needs good communication skills to articulate QA status for stakeholders involved)
-Leveraging CI/CD pipeline Gitlab/similar tools and Cloud Native technologies for testing (nice to have)
-8-10 years of experience required.
-Agile team, changing requirements.
-Complex delivery- senior level lead with stakeholder management and communication skills, guide junior team members.
-Core Java- behavior driven development experience, Cucumber.
-Majority of tests are back end but wants a combination of back end and front end, Selenium, Rest Assured.
-Hands-on test code experience in Java, Cucumber, Selenium, Rest Assured.
-Good SQL skills- queries.
-JIRA for test management.
-Mobile testing experience. All apps have a mobile version. Appium for iOS and similar tool for android.
-Not a traditional QA role, majority work is to automate tests while development is going on. Understand the requirement and technology architecture behind that
-CI/CD, Containerization, Docker.
-Financial experience.
Duties
Senior Specialist Quality Engineer will not only inject Quality at each and every layer of the application & every step of the SDLC but also help solve some of the most complex automation challenges that impact a lot of business areas. Will play a key role in Shifting Left and enable CI/CD Pipelines. Will also help with constantly improving the efficiency of the Automation Tools and Processes. Will also play a key role in training and bridging the specific skill gaps across the Quality Engineering Domain. 

May lead a few Senior Quality Engineers on specific initiatives. Attends the required Product Backlog Grooming & Planning Meetings to contribute to the Creation of Effective User Stories. Comes up with Comprehensive Regression Suites for Applications & Systems. Communicates the same to the QE Team and acts as a Feeder to the Automation Engine. 

Solves Complex Automation Challenges spanning multiple technologies in a scalable & extensible manner with least amount of maintenance. Continuously improves the Efficiency of the Automation using innovative technologies & thought process in multiple QE Domain Areas. Promotes and Implements the Shift Left Approach in close collaboration with the Application Development Teams. Plays a key role in training and bridging the specific skill gaps across the Quality Engineering Domain. Helps resolves issues detected during testing. Provides QE support to Development, Business and Test teams on internal and external issues. Helps with getting down to the Root Cause of the Issues and works with the Engineering Teams to resolve and Validate the Fixes. 

Ensures Continuous Testing, Continuous Integration & Continuous Delivery are enabled for the Apps Automated. Leads and Manages a team of Senior Quality Engineers for solving specific Automation Challenges or Delivery Initiatives. Provides them guidance and direction and helps improve team productivity and meet project timelines. Contributes to the achievement of area objectives. Bachelor's degree in computer science or a related discipline, or equivalent work experience required; advanced degree preferred.
The Hiring Process
In order to apply for this position, first complete your profile on www.app.outdefine.com.

We want to learn more about you, so we encourage you to provide us with a brief summary of yourself and your past experience as part of the process. As soon as this is completed, you'll take a technical assessment based on your skill set, and if you pass, you'll earn 500 Outdefine tokens. We will review your application, and if you are qualified, we will invite you to a 1:1 video interview.

Already a Trusted Member of Outdefine? Then go ahead and apply directly for the job of your dreams.
Equal Employment Opportunity
We are an equal-opportunity employer and do not discriminate against any employee or applicant for employment on the basis of race, color, religion, sex, sexual orientation, gender identity, national origin, age, disability, veteran status, or any other protected status. We are committed to creating a diverse and inclusive environment for all employees and applicants for employment. All qualified individuals are encouraged to apply and will be considered for employment without regard to any legally protected status.
Become a trusted member, apply to jobs, and earn token rewards


Create a profile
Create and customize your member profile.


Complete assessment
Earn 500 Outdefine tokens for becoming trusted member and completing your assessment.


Apply for jobs
Once you are a Trusted Member you can start applying to jobs.
Apply Now