EXPLORE PREMIER

OPPORTUNITIES
As a skilled professional seeking career growth, you deserve access to the best job opportunities available. Join Outdefine's Trusted community today and apply to premier job openings with leading enterprises globally. Set your own rate, keep all your pay, and enjoy the benefits of a fee-free experience.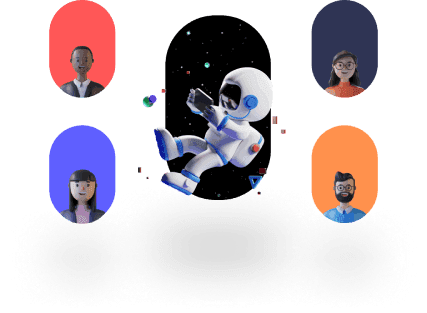 Join now
Experience level
Senior-level
Overview
Outdefine is a web3 talent community that connects top talent with leading-edge companies and enterprises globally. Companies choose to hire Outdefine Trusted Members because their skills and readiness have been proven.

When you accept a job as a Trusted Member, you keep all of your pay. Traditional hiring networks and agencies charge membership fees and take up to 50% of the talent's earnings. Through Outdefine, talent can connect with and apply directly to top companies, removing the need for these middlemen. Additionally, Trusted Members get lifetime access to premier jobs, networking, and a global community powered by tokens. You can earn Outdefine tokens by working, contributing to the community, and referring friends.

This role is with one of the top digital infrastructure company, enabling digital leaders to harness a trusted platform to bring together and interconnect the foundational infrastructure that powers their success. They enable today's businesses to access all the right places, partners and possibilities they need to accelerate advantage.
Skills
API testing
quality assurance
Unix
Java
Agile methodologies
Requirements
Must Have

- BS in computer science or equivalent with 5+ years or MS in computer science or equivalent with 1+ years hands-on professional software development experience with a variety of different testing techniques such as UI Testing, Automated Testing, and Test Driven Development Strategies
- Experience with SDLC including unit tests, code management and build tools (Maven), code management tools (Gitlab), and deployment tools (Jenkins)
- Strong experience in developing automation using frameworks like Karate, Cucumber, Cypress, Postman and Apache HTTP 

Nice to have

- Knowledge of Unix, SQL, Java, JSON, and source control Git desired
- Real-world experience with continuous integration and delivery is required
- Hands-on experience with Agile-scrum methodology and Test-driven development
- Hands-on skillset with UI and RESTful API development and/or testing is desired
- A sense of ownership and pride in your performance and its impact on the company's success
- Critical thinker and problem-solving skills
- Team player
- Good time-management skills
- Great interpersonal and communication skills
Duties
- As a QA Engineer, you will be responsible for preparing functional test cases and test automation. You will work with software developers to test their work using a variety of tools, automating API and UI test cases, and ensuring that the software functions according to requirements.
- Prepare functional test cases for the given features during the grooming phase before the development starts
- Writing GUI and API tests based on provided Test Cases in Karate, Cypress, and Cucumber framework
- Communicate test results and highlight any potential quality risks
- Iteratively conduct Performance Testing to maintain the health of services
- Continuous Quality checks on Security Vulnerabilities using SonarQube & NexusIQ, validate API Contracts per guidelines, etc.
The Hiring Process
In order to apply for this position, first complete your profile on www.app.outdefine.com.

We want to learn more about you, so we encourage you to provide us with a brief summary of yourself and your past experience as part of the process. As soon as this is completed, you'll take a technical assessment based on your skill set, and if you pass, you'll earn 500 Outdefine tokens. We will review your application, and if you are qualified, we will invite you to a 1:1 video interview.

Already a Trusted Member of Outdefine? Then go ahead and apply directly for the job of your dreams.
Equal Employment Opportunity
We are an equal-opportunity employer and do not discriminate against any employee or applicant for employment on the basis of race, color, religion, sex, sexual orientation, gender identity, national origin, age, disability, veteran status, or any other protected status. We are committed to creating a diverse and inclusive environment for all employees and applicants for employment. All qualified individuals are encouraged to apply and will be considered for employment without regard to any legally protected status.
Become a trusted member, apply to jobs, and earn token rewards


Create a profile
Create and customize your member profile.


Complete assessment
Earn 500 Outdefine tokens for becoming trusted member and completing your assessment.


Apply for jobs
Once you are a Trusted Member you can start applying to jobs.
Apply Now