EXPLORE PREMIER

OPPORTUNITIES
As a skilled professional seeking career growth, you deserve access to the best job opportunities available. Join Outdefine's Trusted community today and apply to premier job openings with leading enterprises globally. Set your own rate, keep all your pay, and enjoy the benefits of a fee-free experience.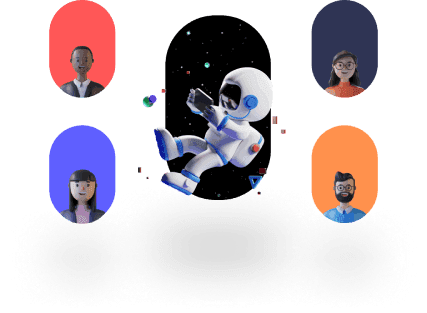 Join now

project manager
Outdefine Partner

Token rewards eligible
Hiring multiple talent
Experience level
Senior-level
Overview
Outdefine is a web3 talent community that connects top talent with leading-edge companies and enterprises globally. Companies choose to hire Outdefine Trusted Members because their skills and readiness have been proven.

When you accept a job as a Trusted Member, you keep all of your pay. Traditional hiring networks and agencies charge membership fees and take up to 50% of the talent's earnings. Through Outdefine, talent can connect with and apply directly to top companies, removing the need for these middlemen. Additionally, Trusted Members get lifetime access to premier jobs, networking, and a global community powered by tokens. You can earn Outdefine tokens by working, contributing to the community, and referring friends.
More than 100 jobs are currently listed on Outdefine, with more being added regularly. Join over 5,000 professionals from 25 countries who are building and developing their careers with Outdefine.

In order to apply for this position, first complete your profile on www.outdefine.com. We want to make sure that your application gets the most attention, so we suggest that you start the assessment process now to become a Trusted Member.
To receive direct support from career experts, join Discord.
Skills
Project management
Agile methodologies
Requirements
This contract is to hire a Technology Project Manager to oversee the creation of all project artifacts and ensure that all ITD projects adhere to established applicable PMO standards and procedures.

As an expert in project management the person in this position must be able to manage several ITD projects at the same time using PMBok and Agile principles, as appropriate. Responsibilities include managing efforts around assessment, planning, requirements documentation, procurement, development, implementation, of complex ITD projects with many technical components.

Responsible for providing direction of state employees, contractors, and act as the primary liaison with service providers and 3rd party vendors, with focus on product delivery. Ensure that all project engagement rules are adhered to and that quality project deliverables are delivered on time and within budget. Oversee the creation of all project artifacts and ensure that all ITD projects adhere to established applicable PMO standards and procedures.

Facilitates operational efficiency of business processes, ensuring adoption of newly designed processes and use of enhanced information technology tools. Identify opportunities for business process improvement and develop, create, and document new process innovations. Capture current state and design future state to align with business goals and objectives while looking for ways to streamline and reduce cost or time to deliver final products.

Skills

- Current Project Management Professional (PMI-PMP) - certification.     Required
- Extensive IT Project Management experience managing complex software and technology projects. (Required +8 years)
- Agile Certified Practitioner (PMI-ACP), Scrum Master, Certified Change Manager, and Product Owner certifications desirable. (Highly desired)
- Experience providing consulting services to governmental entities.     (Required +5 years)
- Direct experience managing projects with a budget in excess of $1 M over the life of the project. (Required +5 years)
- Proven skills in project integration across multiple business units and dispersed locations.  
- Experience exploring technical and business options to reach agreement of streamlined and effective business and technology designs. 
- Experience interacting with executive leadership to convey technical options and opportunities.
- Experience with state procurement processes and procedures, and writing and analyzing RFPs (Request for Proposal) based on gathered requirements.
- Experience leading diverse project teams consisting of business users, technical teams, service providers, contractors and 3rd parties.
- Excellent written and oral communication skills and experience communicating to all levels of stakeholders. (Required +10 years)
- Strong conceptual and planning skills. Multi-project experience at planning, developing, implementing, and evaluating complex enterprise projects.
- Experience handling shifting priorities, demands and timelines by applying strong analytical and problem solving capabilities.
- Experience working independently with minimal direction.   
Duties
- Responsible for providing project management for the Intelligent Transportation System project, and possibly other projects.
- Consults with ETS management and stakeholders to define project requirements including: project scope, budget, resources and system requirements.
- Provides project artifacts according to PMO standards, methodology, and agency standards.
- Manages day-to-day operations of the project including tasks, resources, and execution.
- Responsible for the identification of project scope, goals, work plans, timelines, implementation strategies, production turnover documentation, risk assessments, communication, and change management plans.
- Insure conformity to ITD IT enterprise standards and security requirements.
- Confirms service providers and 3rd party vendors meet obligations and requirements as committed to in the ITN response.
- Oversees the project related management of contractors and ensures that all rules of engagements are identified and adhered to by the contractor.

The Hiring Process
In order to apply for this position, first complete your profile on www.app.outdefine.com.

We want to learn more about you, so we encourage you to provide us with a brief summary of yourself and your past experience as part of the process. As soon as this is completed, you'll take a technical assessment based on your skill set, and if you pass, you'll earn 500 Outdefine tokens. We will review your application, and if you are qualified, we will invite you to a 1:1 video interview.

Already a Trusted Member of Outdefine? Then go ahead and apply directly for the job of your dreams.
Equal Employment Opportunity
We are an equal-opportunity employer and do not discriminate against any employee or applicant for employment on the basis of race, color, religion, sex, sexual orientation, gender identity, national origin, age, disability, veteran status, or any other protected status. We are committed to creating a diverse and inclusive environment for all employees and applicants for employment. All qualified individuals are encouraged to apply and will be considered for employment without regard to any legally protected status.
Become a trusted member, apply to jobs, and earn token rewards


Create a profile
Create and customize your member profile.


Complete assessment
Earn 500 Outdefine tokens for becoming trusted member and completing your assessment.


Apply for jobs
Once you are a Trusted Member you can start applying to jobs.
Apply Now