EXPLORE PREMIER

OPPORTUNITIES
As a skilled professional seeking career growth, you deserve access to the best job opportunities available. Join Outdefine's Trusted community today and apply to premier job openings with leading enterprises globally. Set your own rate, keep all your pay, and enjoy the benefits of a fee-free experience.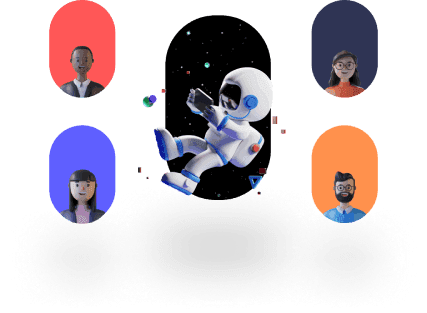 Join now
Experience level
Mid-level
Overview
Are you an experienced Product Manager with a technical background looking to make an impact at a fast-growing crypto startup?

Bloxstaking is looking for a Product Manager for the ssv.network.

SSV.network is a decentralized staking infrastructure project that enables the distributed operation of Ethereum validators. We bring real decentralization to Ethereum Staking.

We are looking for someone to lead our protocol integrations with leading staking applications. We're looking for someone who is going to be a strong communicator and partner to engineering leaders, as well as collaborate with stakeholders and communities of other protocols.

You will have a high level of ownership over our integrations with other products and services, and be a crucial member of a small team that is building the future of decentralized staking.
Skills
Ethereum
Blockchain ecosystem
Web3
Project management
Project life cycle
Requirements
2+ years experience in a product or technical role that involved communication with engineering and delivery teams.

Experience with concepts of blockchain, cryptocurrencies, smart contracts, and Defi applications
2+ years experience working in the blockchain industry - MUST

Experience with managing the entire product lifecycle from roadmap planning, story creation, development, and release planning.

Ability to turn incomplete, conflicting, or ambiguous inputs into solid action plans

Experience in writing detailed product requirements to R&D and design teams

Ability to with-stand a fast paced environment and successfully navigate through ambiguity.

Operate with a high level of ownership and attention to detail.

Open-minded to new ideas with a mindset of continuous learning.

Strong communicator and collaborator.
Duties
Help lead the formation of a new and autonomous Integrations team dedicated to expand 

Distributed Validators Technology through strategic partners integrations.

Work with Engineering teams to design, research, and build successful MVPs into reliable and scalable products that integrate the SSV protocol with other protocols and applications.

Oversee concept analysis, engage in feature spikes, and scope out potential features based on customer requests and ideas from the team.

Research and study existing and upcoming protocols and applications of leading players in the Ethereum Staking ecosystem to evaluate and design means of integrations.

Maintain relationships with internal and external stakeholders of other protocols and their communities.

Be the lead partner and point-of-contact for teams we collaborate for integrations.

The Hiring Process
In order to apply for this position, first complete your profile on www.app.outdefine.com.

We want to learn more about you, so we encourage you to provide us with a brief summary of yourself and your past experience as part of the process. As soon as this is completed, you'll take a technical assessment based on your skill set, and if you pass, you'll earn 500 Outdefine tokens. We will review your application, and if you are qualified, we will invite you to a 1:1 video interview.

Already a Trusted Member of Outdefine? Then go ahead and apply directly for the job of your dreams.
Equal Employment Opportunity
We are an equal-opportunity employer and do not discriminate against any employee or applicant for employment on the basis of race, color, religion, sex, sexual orientation, gender identity, national origin, age, disability, veteran status, or any other protected status. We are committed to creating a diverse and inclusive environment for all employees and applicants for employment. All qualified individuals are encouraged to apply and will be considered for employment without regard to any legally protected status.
Become a trusted member, apply to jobs, and earn token rewards


Create a profile
Create and customize your member profile.


Complete assessment
Earn 500 Outdefine tokens for becoming trusted member and completing your assessment.


Apply for jobs
Once you are a Trusted Member you can start applying to jobs.
Apply Now