EXPLORE PREMIER

OPPORTUNITIES
As a skilled professional seeking career growth, you deserve access to the best job opportunities available. Join Outdefine's Trusted community today and apply to premier job openings with leading enterprises globally. Set your own rate, keep all your pay, and enjoy the benefits of a fee-free experience.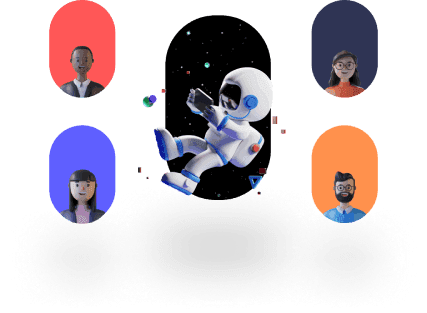 Join now
Experience level
Senior-level
Overview
The Milo Credit team is looking for a Product Manager to help build world class products that create value for our customers and our company. Our product team is responsible for defining the product vision, gathering and prioritizing business and customer requirements, and ensuring that the product advances the company's overall strategy and goals.  You will work closely with UX/UI designers to bring the vision to life and then translate that into masterfully crafted user stories for our top notch engineering team.  The Product Manager is customer obsessed, collaborative, and a natural storyteller who inspires, leads through influence, challenges the status quo and fosters innovative thinking. This is a unique opportunity for the right candidate to help shape the future of a company from a start up to a globally scalable organization. 
Skills
Product planning
Product development lifecycle
Communication skills
Jira
Design features
Requirements
5+ years in a product ownership role, delivering web and mobile (native and responsive) products from concept to launch in an agile environment
3+ years working at a startup, fintech, or financial services product
You thrive working in fast-paced Agile environments and distributed teams 
Experience working with JIRA, Confluence, Asana, or other technical project management tools preferred, but not required
High-performing self-starter, with strong attention to detail and excellent organizational skills
Enjoy working closely with designers, developers, and business stakeholders and collaboratively prioritize, make informed decisions, and drive product development iterations
Excel in breaking down complex feature into small, understandable and measurable components 
Strong communication and partnership skills; able to collaborate through complex problems and lead to positive outcome while incorporating cross-functional input
Ability to estimate work, commit, and deliver on deadlines and be vocal when risks arise
Excellent interpersonal, presentation, written and verbal communication skills
Excited to join a startup, have a big impact and put in the hustle required to get things done!
Bonus Points for:
Bilingual; you're fluent in English and Spanish
Experience with web services and APIs
Experience in Fintech, the mortgage industry, or a startup environment
Experience designing products for global consumers (Extra bonus points for specifically working within the LATAM region!)
Experience building platforms and API strategies
Experience with Design Thinking Approach
Duties
Manage new product innovations and lead a scrum team as Product Owner
Manage your respective product vision and road-map to drive innovation
Develop and prioritize Initiatives, Epics and User Stories aligned with product strategy
Apply data and insights to drive decisions and to measure success of product initiatives
Follow the industry and market developments to propose new innovations 
Keep abreast with Agile/Scrum best practices and new finance, tech and design trends
Gather requirements from internal stakeholders and customers through interviews, analysis, and research and translate them into into the artifacts developers need to get new features & products to market: e.g. user stories, process maps and detailed workflows
Provide guidance and decisions to engineering teams, making sure roadblocks are removed and progress made
Ideate and iterate on UX designs through the wireframe and prototype phases with Design team to ensure best in class experience is being delivered
Work closely with a cross-functional team (Marketing, Design, Engineering, & Business) to ensure product goals, deadlines, and deliverables are met
The Hiring Process
In order to apply for this position, first complete your profile on www.app.outdefine.com.

We want to learn more about you, so we encourage you to provide us with a brief summary of yourself and your past experience as part of the process. As soon as this is completed, you'll take a technical assessment based on your skill set, and if you pass, you'll earn 500 Outdefine tokens. We will review your application, and if you are qualified, we will invite you to a 1:1 video interview.

Already a Trusted Member of Outdefine? Then go ahead and apply directly for the job of your dreams.
Equal Employment Opportunity
We are an equal-opportunity employer and do not discriminate against any employee or applicant for employment on the basis of race, color, religion, sex, sexual orientation, gender identity, national origin, age, disability, veteran status, or any other protected status. We are committed to creating a diverse and inclusive environment for all employees and applicants for employment. All qualified individuals are encouraged to apply and will be considered for employment without regard to any legally protected status.
Become a trusted member, apply to jobs, and earn token rewards


Create a profile
Create and customize your member profile.


Complete assessment
Earn 500 Outdefine tokens for becoming trusted member and completing your assessment.


Apply for jobs
Once you are a Trusted Member you can start applying to jobs.
Apply Now