EXPLORE PREMIER

OPPORTUNITIES
As a skilled professional seeking career growth, you deserve access to the best job opportunities available. Join Outdefine's Trusted community today and apply to premier job openings with leading enterprises globally. Set your own rate, keep all your pay, and enjoy the benefits of a fee-free experience.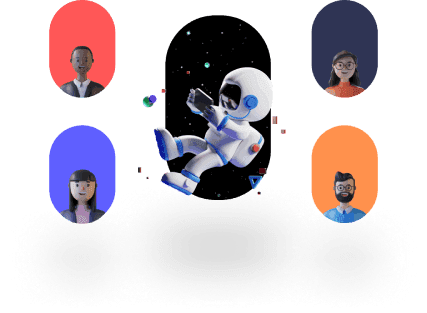 Join now
Experience level
Entry-level
Overview
We're looking for a lead designer to take ownership of key features across all our products.  You will own the user experience and visual design for both new and existing features. You will be responsible for developing user flows, wireframes, visual designs, prototypes, and conducting user testing.

This role will report directly to the CTO and interface closely with the entire founding team.
Skills
Requirements
The ideal candidate will bring new concepts to the table and constantly push the team's view on what's possible to create the best product experience.
Duties
- Rapidly iterate and refine design concepts that push forward user and business goals.
- Push the envelope. We're building an entirely new space and we need someone who will encourage new ways of thinking and explore the unknown with us.
- Design systems to make engaging experiences based on the constraints of Web3.
- Collaborate effectively across product, engineering & the founding team to ensure we ship high quality products quickly.
- Work with teammates across different time zones (US east coast, US west coast & Europe). Most of us are based out of New York & California, but we also travel around!
The Hiring Process
In order to apply for this position, first complete your profile on www.app.outdefine.com.

We want to learn more about you, so we encourage you to provide us with a brief summary of yourself and your past experience as part of the process. As soon as this is completed, you'll take a technical assessment based on your skill set, and if you pass, you'll earn 500 Outdefine tokens. We will review your application, and if you are qualified, we will invite you to a 1:1 video interview.

Already a Trusted Member of Outdefine? Then go ahead and apply directly for the job of your dreams.
Equal Employment Opportunity
We are an equal-opportunity employer and do not discriminate against any employee or applicant for employment on the basis of race, color, religion, sex, sexual orientation, gender identity, national origin, age, disability, veteran status, or any other protected status. We are committed to creating a diverse and inclusive environment for all employees and applicants for employment. All qualified individuals are encouraged to apply and will be considered for employment without regard to any legally protected status.
Become a trusted member, apply to jobs, and earn token rewards


Create a profile
Create and customize your member profile.


Complete assessment
Earn 500 Outdefine tokens for becoming trusted member and completing your assessment.


Apply for jobs
Once you are a Trusted Member you can start applying to jobs.
Apply Now