EXPLORE PREMIER

OPPORTUNITIES
As a skilled professional seeking career growth, you deserve access to the best job opportunities available. Join Outdefine's Trusted community today and apply to premier job openings with leading enterprises globally. Set your own rate, keep all your pay, and enjoy the benefits of a fee-free experience.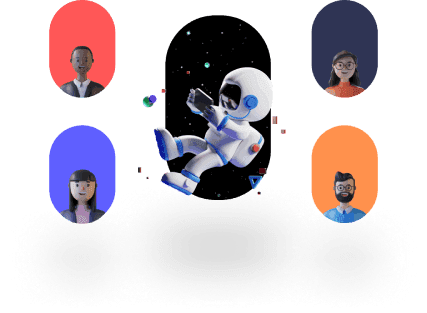 Join now
Compensation
$60 - 110 /hr
Experience level
Director-level
Overview
Milo is looking for a Head of Marketing to join us as we build our in-house marketing function.  The Head of Marketing will lead our marketing efforts and help accelerate our exciting growth!  We are looking for a proven leader who has demonstrated success operating in a high-growth startup environment.  You have experience building and managing a high-performing marketing team while creating & executing an effective strategy for end-to-end marketing initiatives in brand, product, content, and acquisition marketing.  You will work cross-functionally with Business Development, Loan Operations, Product and other internal teams to develop a world-class brand.  You are an analytical and creative leader, able to work hands-on with data as well as develop effective ways to engage our audiences.
Skills
Requirements
8+ years experience at a high-growth startup; 4+ years in a leadership role building a marketing function
Bachelor's degree in Marketing; Masters/MBA a plus!
History of successful partnership with sales, product, and engineering teams to understand the user and bring products to market 
Demonstrated ability to market a new innovative product in a simple, attractive way to customers
Proven success in developing and executing marketing campaigns and strategies that have generated measurable results, ideally with experience with D2C channels
Data-driven, ROI-obsessed and continuously testing to refine tactics using data in pursuit of demand generation and revenue growth
A team player with the desire to jump in and get your hands dirty as needed.
High-performing self-starter, with strong attention to detail and excellent organizational skills
Strong communication and partnership skills; able to collaborate through complex problems and lead to positive outcome while incorporating cross-functional input
Ability to estimate work, commit, and deliver on deadlines and be vocal when risks arise
Excellent interpersonal, presentation, written and verbal communication skills
Excited to join a startup, have a big impact and put in the hustle required to get things done!
Bonus Points for:
Experience in Fintech, the mortgage industry, Real Estate, or Real Estate Tech
Understanding of foreign national consumers
Passion and understanding of cryptocurrencies
Multilingual (English, Spanish, & Portuguese)
Duties
Own the strategy and execution for all marketing channels including digital, content marketing, product marketing, email campaigns, social, conferences/events, and our CRM systems
Develop engaging content and collateral to demonstrate Milo's value proposition to differentiate our brand in the market and engage users
Engage the crypto community by designing world-class content and engaging with customers
Measure and track the success of all marketing initiatives, deliver insights to help improve ROI for marketing spend, and aim to continuously grow while reducing CAC
Develop full-funnel acquisition marketing strategy, optimizing proven channels while testing new channels and formats
Build and mentor the marketing team, as well as run external agencies and vendor results and relationships
Leverage industry knowledge and research to identify new ways to connect with consumers
Manage and optimize budget
The Hiring Process
In order to apply for this position, first complete your profile on www.app.outdefine.com.

We want to learn more about you, so we encourage you to provide us with a brief summary of yourself and your past experience as part of the process. As soon as this is completed, you'll take a technical assessment based on your skill set, and if you pass, you'll earn 500 Outdefine tokens. We will review your application, and if you are qualified, we will invite you to a 1:1 video interview.

Already a Trusted Member of Outdefine? Then go ahead and apply directly for the job of your dreams.
Equal Employment Opportunity
We are an equal-opportunity employer and do not discriminate against any employee or applicant for employment on the basis of race, color, religion, sex, sexual orientation, gender identity, national origin, age, disability, veteran status, or any other protected status. We are committed to creating a diverse and inclusive environment for all employees and applicants for employment. All qualified individuals are encouraged to apply and will be considered for employment without regard to any legally protected status.
Become a trusted member, apply to jobs, and earn token rewards


Create a profile
Create and customize your member profile.


Complete assessment
Earn 500 Outdefine tokens for becoming trusted member and completing your assessment.


Apply for jobs
Once you are a Trusted Member you can start applying to jobs.
Apply Now