EXPLORE PREMIER

OPPORTUNITIES
As a skilled professional seeking career growth, you deserve access to the best job opportunities available. Join Outdefine's Trusted community today and apply to premier job openings with leading enterprises globally. Set your own rate, keep all your pay, and enjoy the benefits of a fee-free experience.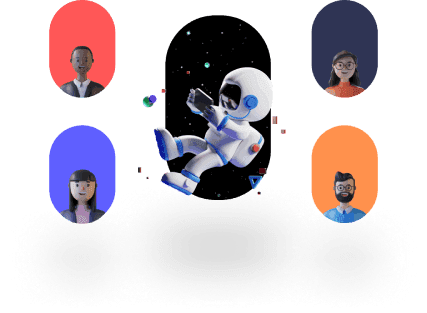 Join now
Compensation
$70 - 120 /hr
Experience level
Director-level
Overview
Stardust seeks a people-focused Head of Marketing to build a diverse marketing team, who will carry out the company's vision. This leader will lead their team to articulate Stardust's value proposition across its gaming and developer communities and ecosystem.
Skills
Requirements
Minimum of 10 years of relevant product marketing experience for a SaaS B2B, ideally for a developer focused platform  
Minimum of 3 years of people management experience; leading by example, growing and developing high performing teams 
Success launching new products and growing to a mature business
Ability to lead teams to drive marketing; including positioning and messaging development for different content types, audiences, and channels
Collaborative team player and cross functional partner
Ability to consistently meet deadlines in a fast-paced environment with a high degree of accuracy and attention to detail
Strong written and verbal communication, interpersonal, and executive presentation skills
BONUS POINTS

Passion for web3
Prior experience growing an early stage startup
Duties
Define Stardust's value proposition that resonates with our developer and game studio clients; working closely with Product, Engineering, Business Development, and Customer Success 
Adapt the value proposition to reflect what your understanding of our clients, our markets and our product
Develop and own our playbook for driving adoption of new products and features, working with colleagues across Marketing and Customer Success
Serve as a thought leader, storyteller, and spokesperson to bring corporate positioning and product roadmap to life
Responsible for the creation of collateral that supports our Customer Success team in positioning and delivering our value proposition
Drive demand generation and the design and launch of campaigns; to grow our client sales pipeline 
Drive brand awareness with key enterprise clients
Leverage competitive and market insights into our GTM strategy and to enrich our understanding of our product offerings
The Hiring Process
In order to apply for this position, first complete your profile on www.app.outdefine.com.

We want to learn more about you, so we encourage you to provide us with a brief summary of yourself and your past experience as part of the process. As soon as this is completed, you'll take a technical assessment based on your skill set, and if you pass, you'll earn 500 Outdefine tokens. We will review your application, and if you are qualified, we will invite you to a 1:1 video interview.

Already a Trusted Member of Outdefine? Then go ahead and apply directly for the job of your dreams.
Equal Employment Opportunity
We are an equal-opportunity employer and do not discriminate against any employee or applicant for employment on the basis of race, color, religion, sex, sexual orientation, gender identity, national origin, age, disability, veteran status, or any other protected status. We are committed to creating a diverse and inclusive environment for all employees and applicants for employment. All qualified individuals are encouraged to apply and will be considered for employment without regard to any legally protected status.
Become a trusted member, apply to jobs, and earn token rewards


Create a profile
Create and customize your member profile.


Complete assessment
Earn 500 Outdefine tokens for becoming trusted member and completing your assessment.


Apply for jobs
Once you are a Trusted Member you can start applying to jobs.
Apply Now