EXPLORE PREMIER

OPPORTUNITIES
As a skilled professional seeking career growth, you deserve access to the best job opportunities available. Join Outdefine's Trusted community today and apply to premier job openings with leading enterprises globally. Set your own rate, keep all your pay, and enjoy the benefits of a fee-free experience.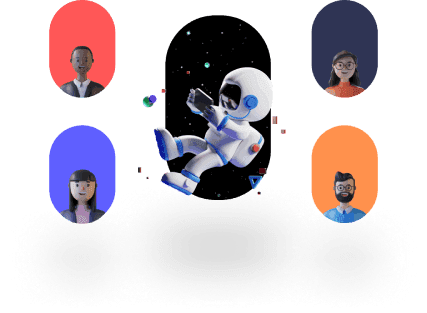 Join now

it business analyst
Outdefine Partner

Token rewards eligible
Hiring multiple talent
Experience level
Mid-level
Overview
About Outdefine

Outdefine is a web3 talent community that connects top talent with leading-edge companies and enterprises globally. Companies choose to hire Outdefine Trusted Members because their skills and readiness have been proven.

When you accept a job as a Trusted Member, you keep all of your pay. Traditional hiring networks and agencies charge membership fees and take up to 50% of the talent's earnings. Through Outdefine, talent can connect with and apply directly to top companies, removing the need for these middlemen. Additionally, Trusted Members get lifetime access to premier jobs, networking, and a global community powered by tokens. You can earn Outdefine tokens by working, contributing to the community, and referring friends.
More than 100 jobs are currently listed on Outdefine, with more being added regularly. Join over 5,000 professionals from 25 countries who are building and developing their careers with Outdefine.

In order to apply for this position, first complete your profile on www.outdefine.com. We want to make sure that your application gets the most attention, so we suggest that you start the assessment process now to become a Trusted Member.
To receive direct support from career experts, join Discord.
Skills
Business planning
Jira
Agile methodologies
Agile methodologies
Requirements
The Fraud Technology team is looking for a mid to senior level Business Analyst. Requirements include 4-8 years of experience (preferably in the financial industry), with a minimum of 3 years of experience with the agile methodology.

**Primary Skills:**

- Agile tools (Jira) Required Skills

- 4-8 years' experience as a business analyst, QA/UAT lead, scrum master, or project manager.

- Experience working on a team with the Agile Methodology is a must.

- Requirements gathering into Business Requirements Documents, wireframes, epic and story writing, flow diagrams, data mapping, test plans, use cases and scenarios.

- Experience with tools such as JIRA, SharePoint, WIKI, ALM for requirements and SDLC, knowledge sharing and documentation of requirements, and issue tracking Desired Skills.

-Must have good communication skills and the ability to engage and influence teams across technology and the business.

-Financial Services /Banking industry experience a huge plus - Fraud Detection, Prevention, Servicing, and/or claims experience.
Duties
-As a Business Analyst you will work closely with business and technology partners to deliver solutions. Candidates must possess advanced problem-solving skills, the willingness to learn and ability to effectively and concisely communicate verbally and in written/presentation format.

-Having a solid grasp on what it takes to deliver technical solution to resolve business needs is a must.

T-he candidate will be working in a supportive and transparent team environment, while having the ability to research and resolve issues independently.
The Hiring Process
In order to apply for this position, first complete your profile on www.app.outdefine.com.

We want to learn more about you, so we encourage you to provide us with a brief summary of yourself and your past experience as part of the process. As soon as this is completed, you'll take a technical assessment based on your skill set, and if you pass, you'll earn 500 Outdefine tokens. We will review your application, and if you are qualified, we will invite you to a 1:1 video interview.

Already a Trusted Member of Outdefine? Then go ahead and apply directly for the job of your dreams.
Equal Employment Opportunity
We are an equal-opportunity employer and do not discriminate against any employee or applicant for employment on the basis of race, color, religion, sex, sexual orientation, gender identity, national origin, age, disability, veteran status, or any other protected status. We are committed to creating a diverse and inclusive environment for all employees and applicants for employment. All qualified individuals are encouraged to apply and will be considered for employment without regard to any legally protected status.
Become a trusted member, apply to jobs, and earn token rewards


Create a profile
Create and customize your member profile.


Complete assessment
Earn 500 Outdefine tokens for becoming trusted member and completing your assessment.


Apply for jobs
Once you are a Trusted Member you can start applying to jobs.
Apply Now