EXPLORE PREMIER

OPPORTUNITIES
As a skilled professional seeking career growth, you deserve access to the best job opportunities available. Join Outdefine's Trusted community today and apply to premier job openings with leading enterprises globally. Set your own rate, keep all your pay, and enjoy the benefits of a fee-free experience.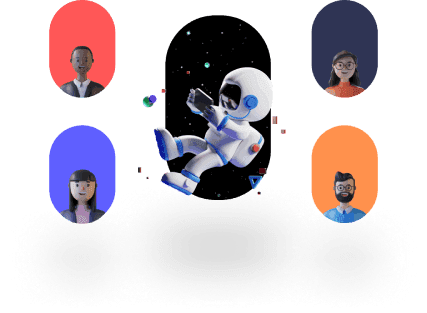 Join now
Experience level
Mid-level
Overview
Outdefine is a web3 talent community that connects top talent with leading-edge companies and enterprises globally. Companies choose to hire Outdefine Trusted Members because their skills and readiness have been proven.

When you accept a job as a Trusted Member, you keep all of your pay. Traditional hiring networks and agencies charge membership fees and take up to 50% of the talent's earnings. Through Outdefine, talent can connect with and apply directly to top companies, removing the need for these middlemen. Additionally, Trusted Members get lifetime access to premier jobs, networking, and a global community powered by tokens. You can earn Outdefine tokens by working, contributing to the community, and referring friends.

This company is looking for an experienced social leader to oversee growth marketing.
They're the first English original manga/webcomic/webnovel platform that is dedicated to helping artists and authors share their Voyce.
Are you passionate about growth marketing? We're looking for someone with a deep knowledge of digital platforms that can strategize, develop, execute, analyze and optimize to drive consistent growth for the business.
Skills
Marketing strategy
Social Media Marketing
Data analysis and exploration
Requirements
Must Have

- Experienced in building out an organic (unpaid) marketing strategy at a high-growth company or agency
- Someone with a deep understanding of digital platforms, data analytics, SEO, ad execution and analysis-based strategy building
- Confident in managing acquisition-focused paid social campaigns across multiple geographies and channels
- Experienced with creating organic social media content that can apply to new audiences.
- Well-versed in embedding and using marketing pixels to measure performance and build audiences based on behaviors

Nice to have

- Knowledgeable of social media trends and technologies and an understanding of recent trends in the field.
- A self-starter - you can take a concept from the ideation and research phase to the execution and analysis phase.
- A strong collaborator - you thrive working across multiple teams in a fast-paced environment.
- Experience in reaching and engaging manga, anime, and/or webtoon audiences is a plus!
Duties
- Oversee the strategic planning, execution and ongoing optimization of VoyceMe's growth program, including but not limited to Facebook, Instagram,  LinkedIn, Reddit, Twitter, YouTube and emerging platforms.
- Create constant organic social media content such as static posts and videos such as Tik Toks and reels to grow our follower base.
- Take a deep-dive into campaign metrics to truly assess their impact down the funnel.
- Drive continuous team improvement and implementation of best practices through all channels.
- Collaborate with cross-functional teams ensuring there is alignment of messaging and goals.
- Leverage internal analytics platforms to analyze program delivery and assess market opportunities for scale/performance and feel comfortable working with Strategy team as needed.
- Identify and propagate performance/demand trends, optimization opportunities and key business drivers.
- Develop and maintain tactical roadmaps and program strategy documentation including channel budgets, acquisition targets, channel goals and milestones to achieve.
The Hiring Process
In order to apply for this position, first complete your profile on www.app.outdefine.com.

We want to learn more about you, so we encourage you to provide us with a brief summary of yourself and your past experience as part of the process. As soon as this is completed, you'll take a technical assessment based on your skill set, and if you pass, you'll earn 500 Outdefine tokens. We will review your application, and if you are qualified, we will invite you to a 1:1 video interview.

Already a Trusted Member of Outdefine? Then go ahead and apply directly for the job of your dreams.
Equal Employment Opportunity
We are an equal-opportunity employer and do not discriminate against any employee or applicant for employment on the basis of race, color, religion, sex, sexual orientation, gender identity, national origin, age, disability, veteran status, or any other protected status. We are committed to creating a diverse and inclusive environment for all employees and applicants for employment. All qualified individuals are encouraged to apply and will be considered for employment without regard to any legally protected status.
Become a trusted member, apply to jobs, and earn token rewards


Create a profile
Create and customize your member profile.


Complete assessment
Earn 500 Outdefine tokens for becoming trusted member and completing your assessment.


Apply for jobs
Once you are a Trusted Member you can start applying to jobs.
Apply Now