EXPLORE PREMIER

OPPORTUNITIES
As a skilled professional seeking career growth, you deserve access to the best job opportunities available. Join Outdefine's Trusted community today and apply to premier job openings with leading enterprises globally. Set your own rate, keep all your pay, and enjoy the benefits of a fee-free experience.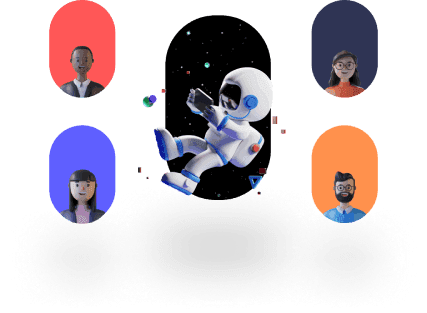 Join now
Compensation
$50 - 130 /hr
Experience level
Mid-level
Overview
## Overview

This company a self-serve advertising platform that specializes in multi-channel solutions including native, display, video, connected TV, audio and in-game ads. We empower hundreds of digitally-focused companies to deliver outcomes and exceptional campaign performance everyday. The company was founded with a vision to be more than an advertising platform, it's a hub of innovation, imagination and creativity.

This company is the no. 1 performing programmatic advertising platform helping brands accelerate customer engagement and acquisition. This state-of-the-art platform is where some of the most progressive work in machine learning meets cutting-edge user experience.

Ranking the highest in performance by G2 Crowd for the fourth time, we're one of the fastest growing companies in Canada and ranks 6th in Deloitte's Technology Fast 50 ranking and 23rd in Fast 500 in North America.

This company is looking for a Senior or Lead Front-End Engineer to tackle the challenging technical milestones that come up as we continue to scale our platform. You'll have the opportunity to develop our cutting-edge platform from the ground up and contribute to our existing projects. Your role will require a high level of precision and a strong focus on detail. Our front-end stack consists primarily of React, Redux Toolkit, Typescript, GraphQL and Ruby on Rails. This position is open to remote candidates in North America.

The company is a Remote First company, we are open to candidates located anywhere in North America for this position.
Skills
HTML
CSS
Javascript
React.js
Ruby
Requirements
## Who you are

- Have a bachelor's degree or higher in a technical field (e.g. Computer science, Engineering) OR 5+ year of relevant experience developing web applications
- Have 5+ years of experience developing web applications with HTML, CSS and JavaScript. Typescript is a plus.
- Have 3+ years of experience with React.js
- Have 2+ years of back-end server development (e.g. Ruby on Rails, [Node.js](http://node.js/), Django). GraphQL experience is a plus.
- Have experience writing testable and maintainable code where unit testing is a focus
- A strong sense of ownership, responsibility and self-motivation
- Ability to thrive in a fast-paced environment
- Maintain a strong portfolio of past projects

### You will enjoy:

- Work alongside some of the smartest people in the industry
- Highly competitive salary with RRSP Matching
- Full benefits from League on day one of employment
- 3 weeks vacation + 3 personal care days + 1 volunteer day + birthdays off
- Home office and Internet reimbursements
- Coverage and support of personal development initiatives (conferences, courses, etc)
- An awesome parental leave policy
- A weekly $15 lunch credit via Ritual
Duties
## What you'll be doing:

- Collaborate with a small team of developers, UX designers, and product managers to deliver key front-end features
- Learn new languages and technologies quickly
- Deliver efficient, scalable code that flows with our codebase
- Communicate and explain complex ideas to our team
The Hiring Process
In order to apply for this position, first complete your profile on www.app.outdefine.com.

We want to learn more about you, so we encourage you to provide us with a brief summary of yourself and your past experience as part of the process. As soon as this is completed, you'll take a technical assessment based on your skill set, and if you pass, you'll earn 500 Outdefine tokens. We will review your application, and if you are qualified, we will invite you to a 1:1 video interview.

Already a Trusted Member of Outdefine? Then go ahead and apply directly for the job of your dreams.
Equal Employment Opportunity
We are an equal-opportunity employer and do not discriminate against any employee or applicant for employment on the basis of race, color, religion, sex, sexual orientation, gender identity, national origin, age, disability, veteran status, or any other protected status. We are committed to creating a diverse and inclusive environment for all employees and applicants for employment. All qualified individuals are encouraged to apply and will be considered for employment without regard to any legally protected status.
Become a trusted member, apply to jobs, and earn token rewards


Create a profile
Create and customize your member profile.


Complete assessment
Earn 500 Outdefine tokens for becoming trusted member and completing your assessment.


Apply for jobs
Once you are a Trusted Member you can start applying to jobs.
Apply Now