EXPLORE PREMIER

OPPORTUNITIES
As a skilled professional seeking career growth, you deserve access to the best job opportunities available. Join Outdefine's Trusted community today and apply to premier job openings with leading enterprises globally. Set your own rate, keep all your pay, and enjoy the benefits of a fee-free experience.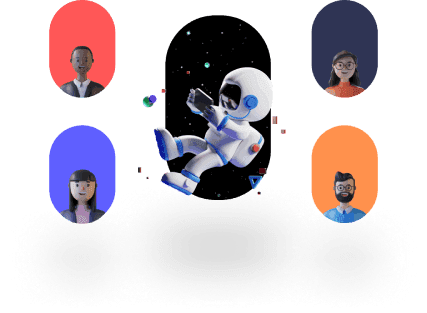 Join now
Experience level
Mid-level
Overview
## Overview

We are looking for a Data Architect (AWS/Databricks) to join our team. Copa Airlines is one of the leading airlines in Latin America and one of the most successful and profitable airlines in the world.  The carrier operates approximately 320 daily flights to 80 destinations in 32 countries in North, Central and South America, and the Caribbean.  Copa also is a member of the leading global airline alliance – Star Alliance, and has code share agreements with United Airlines among other carriers. By joining our team as a Data Architect, you will be contributing to the build of one of the leading airlines in Latin America.
Skills
AWS
Erwin
data migration
 data modeling
SQL
Requirements
## Who you are

Must have skills in:

- ERWIN-ERSTudio
- Data Modelling knowledge
- Databricks
- Teradata
- Redshift
- SQL
- PostgreSQL
- Oracle
- Any ETL tools and Tableau
Duties
## What you'll be doing

- Ten (10+) years of experience in architecture, design, implementation, and analytics solutions
- Ten (10) years of experience in multiple IT areas with five (5) years of relevant architecture experience (data, network, application, systems, etc.) required
- Hands on development Design and Develop applications using Databricks
- Experience with AWS or other cloud technologies
- In depth understanding of Databrick, Teradata, Data IQ, AWS and Databrick, Data lake, Lakehouse.
- Good to have any of programming language experience with Python/ SQL or Spark/Scala,
- Strong understanding of Data Modeling and defining conceptual logical and physical data models
- Ability to design and demonstrate system Architecture with different environments
- Ability to deal with both on perm and Cloud systems
- Advanced to expert level knowledge and understanding of architecture, application design, systems engineering, and integration required
- Exposure to multiple, diverse technologies and processing environments required
- Hands on Data Architect experience in designing enterprise data pipelines
- Hands on experience in BRD-LLD-HLD requirement docs-design, docs-specification, source-to-target mapping, doc creation
- Hands on experience in data acquisition extraction transform and loading
- Hands on knowledge in Databricks data pipeline and Redshift data store
- Good datawarehouse-data modelling understanding
- Good client communication and co-ordination capability
- Flexible to co-ordinate between teams
- Sound knowledge in Reporting & BI like Tableau
- At least one full cycle project experience in end to end data extract-integrate -load and reporting
The Hiring Process
In order to apply for this position, first complete your profile on www.app.outdefine.com.

We want to learn more about you, so we encourage you to provide us with a brief summary of yourself and your past experience as part of the process. As soon as this is completed, you'll take a technical assessment based on your skill set, and if you pass, you'll earn 500 Outdefine tokens. We will review your application, and if you are qualified, we will invite you to a 1:1 video interview.

Already a Trusted Member of Outdefine? Then go ahead and apply directly for the job of your dreams.
Equal Employment Opportunity
We are an equal-opportunity employer and do not discriminate against any employee or applicant for employment on the basis of race, color, religion, sex, sexual orientation, gender identity, national origin, age, disability, veteran status, or any other protected status. We are committed to creating a diverse and inclusive environment for all employees and applicants for employment. All qualified individuals are encouraged to apply and will be considered for employment without regard to any legally protected status.
Become a trusted member, apply to jobs, and earn token rewards


Create a profile
Create and customize your member profile.


Complete assessment
Earn 500 Outdefine tokens for becoming trusted member and completing your assessment.


Apply for jobs
Once you are a Trusted Member you can start applying to jobs.
Apply Now