EXPLORE PREMIER

OPPORTUNITIES
As a skilled professional seeking career growth, you deserve access to the best job opportunities available. Join Outdefine's Trusted community today and apply to premier job openings with leading enterprises globally. Set your own rate, keep all your pay, and enjoy the benefits of a fee-free experience.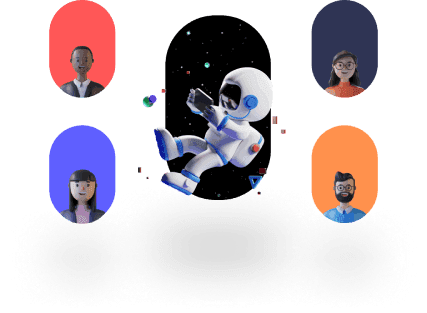 Join now
Compensation
$60 - 130 /hr
Experience level
Mid-level
Overview
## Overview

We are looking for a Java Developer with experience in building high-performing, scalable, enterprise-grade applications.

You will be part of a talented software team that works on mission-critical applications. Java developer roles and responsibilities include managing Java/Java EE application development while providing expertise in the full software development lifecycle, from concept and design to testing.

Java developer responsibilities include designing, developing and delivering high-volume, low-latency applications for mission-critical systems.
Skills
SQL development
Java
SQL
Technology trends
performance testing
Requirements
## Who you are

- BS/MS degree in Computer Science, Engineering or a related subject
- Proven hands-on Software Development experience
- Proven working experience in Java development
- Hands on experience in designing and developing applications using Java EE platforms
- Object Oriented analysis and design using common design patterns.
- Profound insight of Java and JEE internals (Classloading, Memory Management, Transaction management etc)
- Excellent knowledge of Relational Databases, SQL and ORM technologies (JPA2, Hibernate)
- Experience in the Spring Framework
- Experience as a Sun Certified Java Developer
- Experience in developing web applications using at least one popular web framework (JSF, Wicket, GWT, Spring MVC)
- Experience with test-driven development
Duties
## What you'll be doing

- Contribute in all phases of the development lifecycle
- Write well designed, testable, efficient code
- Ensure designs are in compliance with specifications
- Prepare and produce releases of software components
- Support continuous improvement by investigating alternatives and technologies and presenting these for architectural review
The Hiring Process
In order to apply for this position, first complete your profile on www.app.outdefine.com.

We want to learn more about you, so we encourage you to provide us with a brief summary of yourself and your past experience as part of the process. As soon as this is completed, you'll take a technical assessment based on your skill set, and if you pass, you'll earn 500 Outdefine tokens. We will review your application, and if you are qualified, we will invite you to a 1:1 video interview.

Already a Trusted Member of Outdefine? Then go ahead and apply directly for the job of your dreams.
Equal Employment Opportunity
We are an equal-opportunity employer and do not discriminate against any employee or applicant for employment on the basis of race, color, religion, sex, sexual orientation, gender identity, national origin, age, disability, veteran status, or any other protected status. We are committed to creating a diverse and inclusive environment for all employees and applicants for employment. All qualified individuals are encouraged to apply and will be considered for employment without regard to any legally protected status.
Become a trusted member, apply to jobs, and earn token rewards


Create a profile
Create and customize your member profile.


Complete assessment
Earn 500 Outdefine tokens for becoming trusted member and completing your assessment.


Apply for jobs
Once you are a Trusted Member you can start applying to jobs.
Apply Now