EXPLORE PREMIER

OPPORTUNITIES
As a skilled professional seeking career growth, you deserve access to the best job opportunities available. Join Outdefine's Trusted community today and apply to premier job openings with leading enterprises globally. Set your own rate, keep all your pay, and enjoy the benefits of a fee-free experience.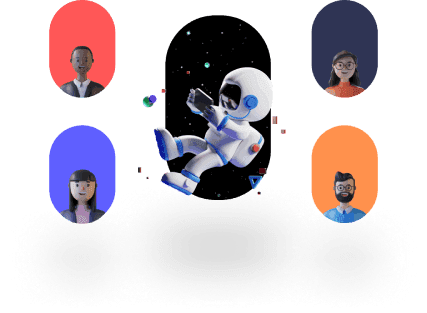 Join now
Experience level
Mid-level
Overview
## Overview

Lockerverse is the cultural hub of web3. The Lockerverse platform empowers iconic and emerging athletes, entertainers, artists, designers, and brands to tell culture-defining stories. Lockerverse also provides fans unique access, digital and IRL experiences, content, and community. We are hiring an experienced Back End Engineer to help us keep growing. If you're dedicated and ambitious, this is an excellent place to grow your career.
Skills
Java
Knowledge HTML5
Knowledge CSS3
SAS
Feature implementation
Requirements
## Who you are

- 5+ year experience in a related field
- Large capacity for attention to detail
- Ability to meet tight deadlines
- Capable of prioritizing multiple project in order to meet goals without management oversight
- Vast knowledge of PHP, Python, Ruby, Java, .NET, JavaScript etc
- Familiarity with front side platforms such JAVA, HTML5 and CSS3
- Server side experience with SASS and LESS
- Understanding of accessibility and server compliance
- Previous experience working with multiple platforms such as Desktop, Mobile, Tablet etc
Duties
## What you'll be doing

- Generate recyclable code libraries
- Implement ongoing security systems
- Attend regular meeting with the front end team to expose weaknesses and problems
- Routinely inspect server code for speed optimization
- Conceptualize and implement solutions for data storage
- Configure usability of all front side applications
- Maintain a stable server with zero downtime
- Keep a backup library before any large changes to server
The Hiring Process
In order to apply for this position, first complete your profile on www.app.outdefine.com.

We want to learn more about you, so we encourage you to provide us with a brief summary of yourself and your past experience as part of the process. As soon as this is completed, you'll take a technical assessment based on your skill set, and if you pass, you'll earn 500 Outdefine tokens. We will review your application, and if you are qualified, we will invite you to a 1:1 video interview.

Already a Trusted Member of Outdefine? Then go ahead and apply directly for the job of your dreams.
Equal Employment Opportunity
We are an equal-opportunity employer and do not discriminate against any employee or applicant for employment on the basis of race, color, religion, sex, sexual orientation, gender identity, national origin, age, disability, veteran status, or any other protected status. We are committed to creating a diverse and inclusive environment for all employees and applicants for employment. All qualified individuals are encouraged to apply and will be considered for employment without regard to any legally protected status.
Become a trusted member, apply to jobs, and earn token rewards


Create a profile
Create and customize your member profile.


Complete assessment
Earn 500 Outdefine tokens for becoming trusted member and completing your assessment.


Apply for jobs
Once you are a Trusted Member you can start applying to jobs.
Apply Now