EXPLORE PREMIER

OPPORTUNITIES
As a skilled professional seeking career growth, you deserve access to the best job opportunities available. Join Outdefine's Trusted community today and apply to premier job openings with leading enterprises globally. Set your own rate, keep all your pay, and enjoy the benefits of a fee-free experience.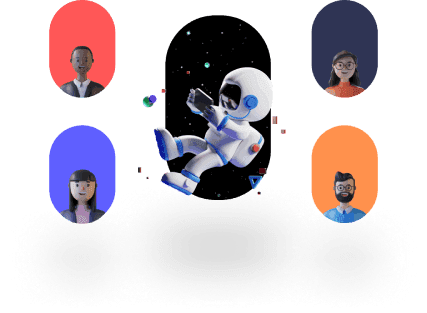 Join now

aws cloud engineer
Outdefine Partner

Token rewards eligible
Hiring multiple talent
Experience level
Mid-level
Overview
About Outdefine

Outdefine is a web3 talent community that connects top talent with leading-edge companies and enterprises globally. Companies choose to hire Outdefine Trusted Members because their skills and readiness have been proven.

When you accept a job as a Trusted Member, you keep all of your pay. Traditional hiring networks and agencies charge membership fees and take up to 50% of the talent's earnings. Through Outdefine, talent can connect with and apply directly to top companies, removing the need for these middlemen. Additionally, Trusted Members get lifetime access to premier jobs, networking, and a global community powered by tokens. You can earn Outdefine tokens by working, contributing to the community, and referring friends.
More than 100 jobs are currently listed on Outdefine, with more being added regularly. Join over 5,000 professionals from 25 countries who are building and developing their careers with Outdefine.
In order to apply for this position, first complete your profile on www.outdefine.com. We want to make sure that your application gets the most attention, so we suggest that you start the assessment process now to become a Trusted Member.
To receive direct support from career experts, join Discord.
Skills
Requirements
- 5+ years of overall experience in AWS cloud services 
- 5+ years of experience with AWS EC2, Security, NLB, Lambda, Run Command, Documents, Cloud Watch 
- 3+ years of CloudFormation experience 
- 3-4 years of automation experience with Ansible or json or yaml 
- 3+ years of Experience with IBM DataPower administration/Development and solution architecture Experience with SOMA scripting and API integration 
- Experience working with DataPower and VMs in an Enterprise Cloud environment. Experience with Unix/Linux commands and shell scripting. 
- Experience building and maintaining CI/CD pipelines for DataPower activities a plus 
- Understanding of SSL/TLS security Understanding of API and web services. 
- Strong analytical and troubleshooting skills 
- Experience with system monitoring tools 
- Good knowledge on Linux/unix and windows Operating Systems Ability to work on an on-call rotating schedule 
- Ability to work collaboratively with different teams 
- Ability to work independently with minimal supervision or to collaborate effectively with in team Ability to prioritize, multi-task, and perform effectively under pressure. 
- Management of critical situations for your customer when they arise, having the ability to work in high stress, time sensitive situations. 
- Excellent written and verbal communication skills across different departments and all levels of technical and management personnel. 
- Excellent time management, organization skills, and the ability to manage multiple, complex, high-priority tasks and situations across multiple accounts. 
- Excellent problem-identifying skills, able to solve them quickly and thoroughly, using peers and internal resources as applicable 
- Excellent problem-solving skills, able to pay attention to detail and the ability to help resolve technical issues.
The Hiring Process
In order to apply for this position, first complete your profile on www.app.outdefine.com.

We want to learn more about you, so we encourage you to provide us with a brief summary of yourself and your past experience as part of the process. As soon as this is completed, you'll take a technical assessment based on your skill set, and if you pass, you'll earn 500 Outdefine tokens. We will review your application, and if you are qualified, we will invite you to a 1:1 video interview.

Already a Trusted Member of Outdefine? Then go ahead and apply directly for the job of your dreams.
Equal Employment Opportunity
We are an equal-opportunity employer and do not discriminate against any employee or applicant for employment on the basis of race, color, religion, sex, sexual orientation, gender identity, national origin, age, disability, veteran status, or any other protected status. We are committed to creating a diverse and inclusive environment for all employees and applicants for employment. All qualified individuals are encouraged to apply and will be considered for employment without regard to any legally protected status.
Become a trusted member, apply to jobs, and earn token rewards


Create a profile
Create and customize your member profile.


Complete assessment
Earn 500 Outdefine tokens for becoming trusted member and completing your assessment.


Apply for jobs
Once you are a Trusted Member you can start applying to jobs.
Apply Now