EXPLORE PREMIER

OPPORTUNITIES
As a skilled professional seeking career growth, you deserve access to the best job opportunities available. Join Outdefine's Trusted community today and apply to premier job openings with leading enterprises globally. Set your own rate, keep all your pay, and enjoy the benefits of a fee-free experience.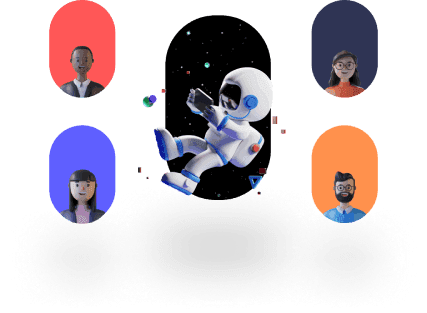 Join now

Project Manager
Outdefine Partner

Token rewards eligible
Experience level
Senior-level
Overview
A financial firm is looking for a Project Manager (Waterfall or Agile) to join their team in Iselin, NJ.
1+ year contract.
USD 150,000/year
Location: Iselin, NJ 
· +5-10 Years of experience. Experience in managing projects using SDLC (Waterfall or Agile)
Skills
Agile methodologies
Project management
Microsoft - Proficient
Requirements
University qualification in Business, Finance, Information Technology, Project or Change Management or a relevant field
FX trading, settlement, or processes experience is a plus
Knowledge of SDLC process and documentation across different SDLC phases
Strong working knowledge of MS Office suite (Word, PowerPoint, Project, Excel, and Access)
Risk management knowledge is a plus
Excellent internal client-facing and internal communication skills
Excellent written and verbal communication skills
Solid organizational skills including attention to detail and multitasking skills
Project Management Professional (PMP) / PRINCE II certification is a plus
Duties
Release planning, project planning, re-planning, and inter-projects deployment coordination
Identify and implement change management practices
Manage stakeholders at all level of the corporation
Maintain project objectives and set expectation for project teams
Assist in the definition of project scope and objectives, involving all relevant stakeholders and ensuring technical feasibility
Ensure resource availability and allocation
Develop a detailed project plan to monitor and track progress
Manage changes to the project scope, project schedule and project costs using appropriate verification techniques
Measure project performance using appropriate tools and techniques
Manage day-to-day project activities across multiple functional groups
Establish project meetings in accordance to firm's project governance structure
Set project meeting agenda, materials, and other artifacts
Lead project meetings and drive progress according to project milestones
Track and report project progress
Report and escalate to management as needed
Perform risk management to minimize project risks
Create and maintain comprehensive project documentation
Meet budgetary objectives and make adjustments to project constraints based on financial analysis
Develop spreadsheets, diagrams and process maps to document needs
Identify, report, and coordinate issues and risks remediation
Manage project financial to ensure project spending is on target
Ensure project documents are adhered to SDLC and firm standards
The Hiring Process
In order to apply for this position, first complete your profile on www.app.outdefine.com.

We want to learn more about you, so we encourage you to provide us with a brief summary of yourself and your past experience as part of the process. As soon as this is completed, you'll take a technical assessment based on your skill set, and if you pass, you'll earn 500 Outdefine tokens. We will review your application, and if you are qualified, we will invite you to a 1:1 video interview.

Already a Trusted Member of Outdefine? Then go ahead and apply directly for the job of your dreams.
Equal Employment Opportunity
We are an equal-opportunity employer and do not discriminate against any employee or applicant for employment on the basis of race, color, religion, sex, sexual orientation, gender identity, national origin, age, disability, veteran status, or any other protected status. We are committed to creating a diverse and inclusive environment for all employees and applicants for employment. All qualified individuals are encouraged to apply and will be considered for employment without regard to any legally protected status.
Become a trusted member, apply to jobs, and earn token rewards


Create a profile
Create and customize your member profile.


Complete assessment
Earn 500 Outdefine tokens for becoming trusted member and completing your assessment.


Apply for jobs
Once you are a Trusted Member you can start applying to jobs.
Apply Now