EXPLORE PREMIER

OPPORTUNITIES
As a skilled professional seeking career growth, you deserve access to the best job opportunities available. Join Outdefine's Trusted community today and apply to premier job openings with leading enterprises globally. Set your own rate, keep all your pay, and enjoy the benefits of a fee-free experience.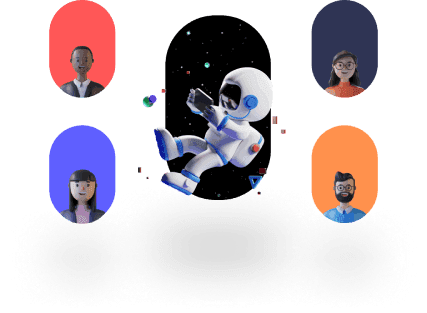 Join now

Data Architect
Outdefine Partner

Token rewards eligible
Experience level
Senior-level
Overview
Job Overview
•	Long term Contract
•	Onsite, Orlando FL
•	Only C2C
•	+7 years' experience
•	USD payment

Mandatory Skills
•	Informatica PowerCenter
•	PowerExchange
•	Informatica Data Quality (IDQ)
•	Informatica MDM (Master Data Management)

Skills
Service-oriented architecture
Data structures
Data warehousing
Working with data
data migration
Requirements
•	Bachelor's or Master's degree in Computer Science, Information Technology, or a related field.
•	Proven experience as a Data Architect, with a focus on Informatica tools and technologies.
•	In-depth knowledge of data modeling, data integration, ETL (Extract, Transform, Load) processes, and data governance principles.
•	Hands-on experience with Informatica PowerCenter, PowerExchange, Informatica Data Quality (IDQ), and Informatica MDM (Master Data Management) is highly desirable.
•	Strong SQL and database management skills.
•	Familiarity with data warehousing concepts and data analytics tools.
•	Excellent analytical, problem-solving, and communication skills.
•	Ability to work collaboratively in a team environment and lead data-related projects.
•	Experience in data profiling, data mapping, and data lineage analysis is a plus.

Duties
• Data Architecture Design: Collaborate with stakeholders, including business analysts, data engineers, and database administrators, to understand business requirements and design data architectures that support data integration, transformation, and storage within the Informatica ecosystem.
• Informatica Tool Selection: Evaluate and recommend appropriate Informatica tools and components for specific data-related projects and initiatives, ensuring alignment with organizational goals and data management standards.
• Data Modeling: Develop and maintain data models that capture the structure, relationships, and definitions of data entities, ensuring data accuracy, consistency, and integrity throughout the data lifecycle.
• Data Integration: Design and implement data integration solutions using Informatica PowerCenter, PowerExchange, and other relevant Informatica products to facilitate seamless data flow between various systems and platforms.
• Data Quality and Governance: Define and enforce data quality standards, data governance policies, and data security measures to ensure compliance with industry regulations and organizational data governance requirements.
• Performance Optimization: Identify opportunities to enhance data processing efficiency, optimize data workflows, and improve overall system performance using Informatica's performance tuning techniques.

The Hiring Process
In order to apply for this position, first complete your profile on www.app.outdefine.com.

We want to learn more about you, so we encourage you to provide us with a brief summary of yourself and your past experience as part of the process. As soon as this is completed, you'll take a technical assessment based on your skill set, and if you pass, you'll earn 500 Outdefine tokens. We will review your application, and if you are qualified, we will invite you to a 1:1 video interview.

Already a Trusted Member of Outdefine? Then go ahead and apply directly for the job of your dreams.
Equal Employment Opportunity
We are an equal-opportunity employer and do not discriminate against any employee or applicant for employment on the basis of race, color, religion, sex, sexual orientation, gender identity, national origin, age, disability, veteran status, or any other protected status. We are committed to creating a diverse and inclusive environment for all employees and applicants for employment. All qualified individuals are encouraged to apply and will be considered for employment without regard to any legally protected status.
Become a trusted member, apply to jobs, and earn token rewards


Create a profile
Create and customize your member profile.


Complete assessment
Earn 500 Outdefine tokens for becoming trusted member and completing your assessment.


Apply for jobs
Once you are a Trusted Member you can start applying to jobs.
Apply Now