EXPLORE PREMIER

OPPORTUNITIES
As a skilled professional seeking career growth, you deserve access to the best job opportunities available. Join Outdefine's Trusted community today and apply to premier job openings with leading enterprises globally. Set your own rate, keep all your pay, and enjoy the benefits of a fee-free experience.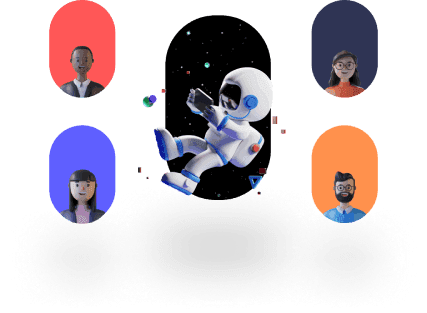 Join now

Data Analyst Manager
Outdefine Partner

Token rewards eligible
Experience level
Senior-level
Overview
A financial firm is looking for a Data Analytics Manager to join their team in Jersey City, NJ. 
1+ year contract.
USD 180,000 - 190,000/year
Location: New Jersey City, NJ 
+7-10 Years of experience.
Skills
Database systems
SQL
Oracle
Azure
Python
Requirements
A Bachelor's Degree in relevant discipline (e.g., Information Technology, Computer Science, Mathematics, Statistics, Analytics, or other related field)
7 to 10 years of BSA/AML/OFAC compliance experience, particularly with data, platforms, and data management
Strong reasoning ability and analytical skills
Ability to transform Compliance business problems and requirements into analytics work product; Ability to develop work product independently and in a fluid environment
BSA/AML compliance experience, particularly with data, platforms, and data management
Knowledge of analytics regarding customer onboarding, customer due diligence, and/or periodic reviews
Knowledge of vendor BSA/AML/OFAC transaction monitoring and sanctions screening systems (e.g., Actimize, Fircosoft)
Experience with some or all of the following technologies to build analysis and drive insights from data:
Database: Oracle (PL/SQL), Microsoft SQL Server (T-SQL)
Analytics tools: R, Python
Reporting tools: PowerBI, Excel
Azure
Experience with SharePoint and Microsoft Office suite
Maintains high level of confidentiality; unquestionable character, integrity and professionalism
Familiarity with regtech is a plus
ACAMS certified or other equivalent industry certification is a plus
Duties
Collect, aggregate, analyze, and visualize customer, product, and transaction data to identify trends and evaluate changes of customer, product, and transactional risk exposure
Develop MIS reports for submission to management
Apply data from BSA/AML Compliance Department stakeholders to translate qualitative risk factors into responsive risk models that leverage new technology
Apply economic, quantitative, and statistical skills in the development of tools and systems
Develop knowledge of new analytical techniques and data sources that provide ongoing risk mitigation, and how emerging data and technology issues may impact the achievement of BSA/AML Compliance Department's objectives
The Hiring Process
In order to apply for this position, first complete your profile on www.app.outdefine.com.

We want to learn more about you, so we encourage you to provide us with a brief summary of yourself and your past experience as part of the process. As soon as this is completed, you'll take a technical assessment based on your skill set, and if you pass, you'll earn 500 Outdefine tokens. We will review your application, and if you are qualified, we will invite you to a 1:1 video interview.

Already a Trusted Member of Outdefine? Then go ahead and apply directly for the job of your dreams.
Equal Employment Opportunity
We are an equal-opportunity employer and do not discriminate against any employee or applicant for employment on the basis of race, color, religion, sex, sexual orientation, gender identity, national origin, age, disability, veteran status, or any other protected status. We are committed to creating a diverse and inclusive environment for all employees and applicants for employment. All qualified individuals are encouraged to apply and will be considered for employment without regard to any legally protected status.
Become a trusted member, apply to jobs, and earn token rewards


Create a profile
Create and customize your member profile.


Complete assessment
Earn 500 Outdefine tokens for becoming trusted member and completing your assessment.


Apply for jobs
Once you are a Trusted Member you can start applying to jobs.
Apply Now