EXPLORE PREMIER

OPPORTUNITIES
As a skilled professional seeking career growth, you deserve access to the best job opportunities available. Join Outdefine's Trusted community today and apply to premier job openings with leading enterprises globally. Set your own rate, keep all your pay, and enjoy the benefits of a fee-free experience.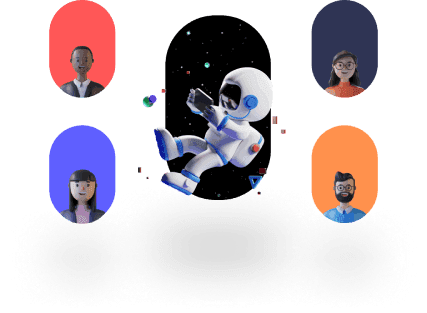 Join now
Experience level
Senior-level
Overview
We are looking for various business consultants specializing in different business services. The desired experts should be highly experienced in providing solutions in various business areas, including finance, marketing, operations, strategy, technology, and so on.  If you are the one, join us to advance the productivity of global corporates with your business expertise.


•	Pay: Ranges from USD1000 – USD5,000
•	Flexible Work Arrangements
•	Areas of Expertise:  Management, Marketing,  Software/IT, Human Resources (HR), Strategy, eCommerce, Construction, Retail, Science/Medical Research, Sales, Digital Transformation, Compliance, SEO, Leadership, Environmental, Innovation, Business Process, Public Relations (PR), Procurement, UI/UX, Design/Branding, Financial, Non-Profit/Governance, Operations, Entrepreneurship, Franchising, Funding, Licensing, International Expansion, Leadership, Joint Venture & Merger.

If you have a passion for helping companies succeed and thrive, and possess the skills and experience highlighted above, we would love to hear from you. You may apply by clicking https://dhumall.com/business-solutions/apply-as-consultant/




Skills
Collaboration
Business Development
Business planning
Communication
Marketing
Requirements
Requirements
•	Bachelor's, Master's, or Ph.D. degree in business administration, finance, or a related field
•	Minimum of 5 years of experience in the related field
•	Strong analytical and problem-solving skills
•	Excellent communication and presentation skills
Duties
•	Creating comprehensive project blueprints to support enhancements and make necessary modifications.
•	Monitoring and evaluating a project's performance
•	Gathering data on the client's business through a range of techniques, such as shadowing, interviews, surveys, and reviewing reports
•	Analysing the findings to find potential flaws and issues and understand their underlying causes
•	Meeting and advising chief executives throughout the entire consultation process
•	Developing operational reports with recommendations and alternatives that address the demands, resources and constraints of the clients
•	Communicating observations and proposals to clients, along with meticulous rationale and constructive feedback
•	Preparing extensive business plans to implement minor or significant changes
•	Helping the company leaders implement the plan and handle any potential and unexpected disagreements
•	Giving direction for any recurring problems and challenges
•	Reviewing and optimizing the existing business procedures in collaboration with the executive management team
•	Establishing procedures for testing business applications and developing templates for reports that can assess the efficacy of applications
As a business consultant, here are some of your responsibilities (may vary subject to different types of consulting work):
•	Coordinating and performing designated business tasks for clients per their requirements.
•	Assembling and presenting recommendations based on research.
•	Interacting with assigned clients and performing a preliminary analysis of a challenging situation when necessary.

The Hiring Process
In order to apply for this position, first complete your profile on www.app.outdefine.com.

We want to learn more about you, so we encourage you to provide us with a brief summary of yourself and your past experience as part of the process. As soon as this is completed, you'll take a technical assessment based on your skill set, and if you pass, you'll earn 500 Outdefine tokens. We will review your application, and if you are qualified, we will invite you to a 1:1 video interview.

Already a Trusted Member of Outdefine? Then go ahead and apply directly for the job of your dreams.
Equal Employment Opportunity
We are an equal-opportunity employer and do not discriminate against any employee or applicant for employment on the basis of race, color, religion, sex, sexual orientation, gender identity, national origin, age, disability, veteran status, or any other protected status. We are committed to creating a diverse and inclusive environment for all employees and applicants for employment. All qualified individuals are encouraged to apply and will be considered for employment without regard to any legally protected status.
Become a trusted member, apply to jobs, and earn token rewards


Create a profile
Create and customize your member profile.


Complete assessment
Earn 500 Outdefine tokens for becoming trusted member and completing your assessment.


Apply for jobs
Once you are a Trusted Member you can start applying to jobs.
Apply Now