EXPLORE PREMIER

OPPORTUNITIES
As a skilled professional seeking career growth, you deserve access to the best job opportunities available. Join Outdefine's Trusted community today and apply to premier job openings with leading enterprises globally. Set your own rate, keep all your pay, and enjoy the benefits of a fee-free experience.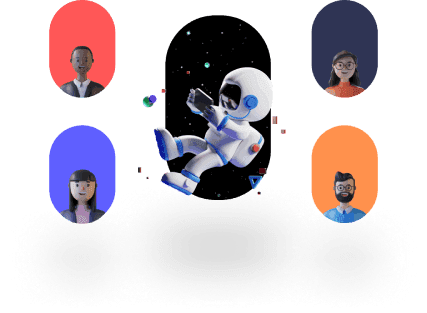 Join now
Experience level
Entry-level
Overview
Collaborate with artists, designers, and programmers to contribute to the development of in-game features, mechanics, and systems.
Assist in creating and implementing gameplay elements, such as characters, animations, UI components, and interactive environments.
Participate in brainstorming and design sessions, offering creative input and suggesting innovative gameplay ideas.
Contribute to testing and quality assurance efforts, identifying and reporting bugs, and providing feedback on gameplay experiences.
Gain exposure to different phases of game development, including pre-production, production, and post-production.
Research industry trends and emerging technologies to help inform design decisions and improve the overall player experience.
Assist in documentation tasks, including design documents, user stories, and development guides.
Collaborate with the team to maintain a positive and engaging work environment that fosters creativity and teamwork.
A portfolio showcasing personal or academic game development projects is a plus
Skills
Video games
Core animation
Video games
Requirements
Currently pursuing a degree in Game Design, Computer Science or a related field.
A genuine passion for gaming understanding of different game genres and mechanics.
Proficiency in at least one programming language (e.g., C++, C#, Python) is a plus.
Experience with game engines such as Unity or Unreal Engine is a strong advantage.
Basic understanding of 2D and 3D art principles, animation, and UI/UX design.
Strong problem-solving skills and the ability to think critically about gameplay mechanics and user experiences.
Effective communication skills and the ability to work well within a collaborative team environment.
Self-motivated and able to manage time effectively to meet deadlines and prioritize tasks.

The Hiring Process
In order to apply for this position, first complete your profile on www.app.outdefine.com.

We want to learn more about you, so we encourage you to provide us with a brief summary of yourself and your past experience as part of the process. As soon as this is completed, you'll take a technical assessment based on your skill set, and if you pass, you'll earn 500 Outdefine tokens. We will review your application, and if you are qualified, we will invite you to a 1:1 video interview.

Already a Trusted Member of Outdefine? Then go ahead and apply directly for the job of your dreams.
Equal Employment Opportunity
We are an equal-opportunity employer and do not discriminate against any employee or applicant for employment on the basis of race, color, religion, sex, sexual orientation, gender identity, national origin, age, disability, veteran status, or any other protected status. We are committed to creating a diverse and inclusive environment for all employees and applicants for employment. All qualified individuals are encouraged to apply and will be considered for employment without regard to any legally protected status.
Become a trusted member, apply to jobs, and earn token rewards


Create a profile
Create and customize your member profile.


Complete assessment
Earn 500 Outdefine tokens for becoming trusted member and completing your assessment.


Apply for jobs
Once you are a Trusted Member you can start applying to jobs.
Apply Now