EXPLORE PREMIER

OPPORTUNITIES
As a skilled professional seeking career growth, you deserve access to the best job opportunities available. Join Outdefine's Trusted community today and apply to premier job openings with leading enterprises globally. Set your own rate, keep all your pay, and enjoy the benefits of a fee-free experience.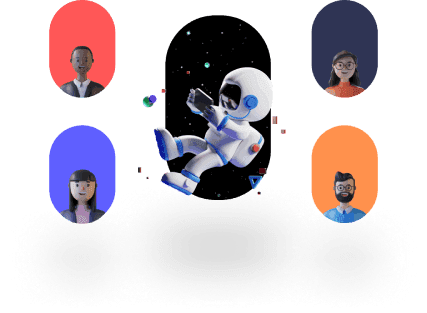 Join now

Oracle Cloud Architect
Outdefine Partner

Token rewards eligible
Hiring multiple talent
Experience level
Senior-level
Overview
We are looking for the best Oracle Cloud Architect to join our team! 
If you are looking for new challenges, love remote environments and have experience in Oracle migration projects, this is your big opportunity!

Remember, if you have experience with Oracle applications, designing and building technology solutions and love to implement new architectures, this is your role!

•	1-year contract.
•	US - Remote
•	+7 Years of experience.
•	Visa sponsorship: No

Skills
Oracle development
Oracle
Information architecture
Requirements
•	A minimum of 7 years of experience, to include advanced functional experience as Oracle Cloud Architect. 

Duties
 Handle all Functional aspects of Oracle Cloud implementation projects.
•	Including functionality of the following modules: General Ledger (GL), Billing, Accounts Receivable AR), Fixed Assets (FA), Project Portfolio Management (PPM) – Project Financial Management: Project Costing, Project Contracts, Project Billing & Revenue, Grants.
•	Analyze, design, and configure standard methodology business needs through technology solutions.
•	Collaborate with client teams to understand their requirements and design robust solutions.
•	Acquire an understanding of a client's current state process and develop future state technical recommendations.
•	Complete day-to-day activities of Oracle ERP Cloud engagements including process design, leading key configuration workshops, identifying Gaps, RICEW, and support testing.
•	Participate in requirement gathering, analyze and align business requirements, and standard processes to implement a functional solution.

The Hiring Process
In order to apply for this position, first complete your profile on www.app.outdefine.com.

We want to learn more about you, so we encourage you to provide us with a brief summary of yourself and your past experience as part of the process. As soon as this is completed, you'll take a technical assessment based on your skill set, and if you pass, you'll earn 500 Outdefine tokens. We will review your application, and if you are qualified, we will invite you to a 1:1 video interview.

Already a Trusted Member of Outdefine? Then go ahead and apply directly for the job of your dreams.
Equal Employment Opportunity
We are an equal-opportunity employer and do not discriminate against any employee or applicant for employment on the basis of race, color, religion, sex, sexual orientation, gender identity, national origin, age, disability, veteran status, or any other protected status. We are committed to creating a diverse and inclusive environment for all employees and applicants for employment. All qualified individuals are encouraged to apply and will be considered for employment without regard to any legally protected status.
Become a trusted member, apply to jobs, and earn token rewards


Create a profile
Create and customize your member profile.


Complete assessment
Earn 500 Outdefine tokens for becoming trusted member and completing your assessment.


Apply for jobs
Once you are a Trusted Member you can start applying to jobs.
Apply Now