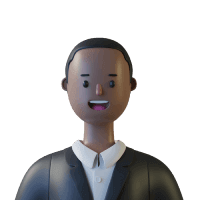 Samuel Ilenloa
Full stack developer
Benin City
Highly motivated and self-taught web developer with a strong passion for developing web applications using the MERN stack. Expertise lies in building RESTful APIs and crafting intuitive frontend interfaces. Enthusiastic about contributing to a dynamic team and further honing skills in web development. Excited about the opportunity to apply proficiency in JavaScript, React, Node.js, MongoDB, and web apps to deliver sophisticated and scalable web solutions.
Careers
Independent Web Developer
Freelance
Freelancer
3/2023 - 10/2023
Developed robust and scalable RESTful APIs using Node.js and Express, enabling efficient data management and retrieval for various web applications. Designed and implemented frontend interfaces for web applications, showcasing proficiency in modern
frameworks and responsive design.
Addressed cross-browser compatibility issues to ensure consistent user experience across different platforms.
Utilized MongoDB for database management, ensuring data integrity and security.
Focused on developing elegant solutions to complex problems, demonstrating critical thinking and problem-
solving skills.
Presented and implemented own ideas to suggest better solutions, contributing to the improvement of web development practices.
Utilized best practices at every stage of the development cycle to ensure high-quality and error-free code.
Developed and managed web APIs for various projects, contributing to the overall functionality of the web platforms.
• Ensured error-free code and managed the overall structure and design of the websites developed, showcasing attention to detail and good time-management skills.
Projects
Here you can look at all of my projects. A Blog Website A Blog Admin Site Inventory Application Elevate Shopping Store (front end only)
Skills
React
Web design
Node.JS
ExpressJS
MongoDB
RESTful API
Github
Problem-solving
OOP
Welcome to Outdefine
A free tokenized community dedicated to connecting global tech talent with remote job opportunities. Our platform is designed to help you connect, learn, and earn in the tech industry while providing the chance to collect DEFN tokens. Join our vibrant community today and explore a world of possibilities for your tech career!
Join for free