EXPLORE PREMIER

OPPORTUNITIES
As a skilled professional seeking career growth, you deserve access to the best job opportunities available. Join Outdefine's Trusted community today and apply to premier job openings with leading enterprises globally. Set your own rate, keep all your pay, and enjoy the benefits of a fee-free experience.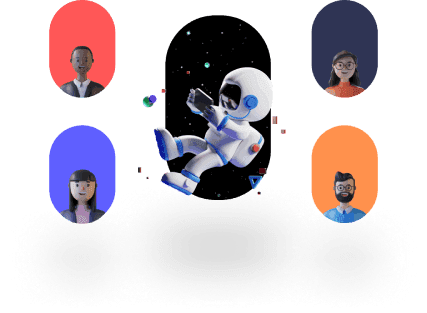 Join now

d635 manager
Outdefine Partner

Token rewards eligible
Hiring multiple talent
Experience level
Mid-level
Overview
About Outdefine

Outdefine is a web3 talent community that connects top talent with leading-edge 
companies and enterprises globally. Companies choose to hire Outdefine Trusted 
Members because their skills and readiness have been proven.
When you accept a job as a Trusted Member, you will keep all of your pay. Contrast 
this with traditional hiring networks and agencies that charge membership fees and 
take up to 50% of your earnings as their markup. Additionally, Trusted Members get
access to premier jobs, networking, and a global community powered by tokens. 
You can earn Outdefine tokens by working, contributing to the community, and 
referring friends.
More than 100 jobs are currently listed on Outdefine, with more being added 
regularly. Join over 5,000 professionals from 25 countries who are building and 
developing their careers with Outdefine.
In order to apply for this position, first complete your profile on www.outdefine.com.
We want to make sure that your application gets the most attention, so we suggest 
that you start the assessment process now to become a Trusted Member.
To receive direct support from career experts, join Discord
Skills
Requirements


- 1-year contract.
- US – Onsite, Chicago
- +5-7 Years of experience.
- Visa sponsorship: No

Must haves

- +5years Microsoft Dynamics 365 CRM
- API Integration experience
- Productivity Suite: Office 365, Teams, SharePoint, OneNote, etc.
- Leading teams experience
Duties


- Provide oversight and management to the front-end application team to 
deliver IT services
- Assesses user needs to provide support and proactive service, including 
analysis of opportunities in order to take advantage of available tools i.e. 
Mercury, Talent.
- Acts as a focal point for communicating related system problems within the 
department and collaborates with other teams and vendors on changes, 
fixes, and updates 
- Manages the release process for applications which includes effective 
department wide and end user communication 
- Manages testing scripts and identifies opportunities for improvement 
- Negotiates resolution of conflicting requirements across the agencies and/or 
departments 
- Sets and measures performance objectives and provides regular one-on-one 
feedback to all members of the team
- Hires and evaluates the performance of direct reports and provides ongoing 
coaching and staff development.  
- Addresses individual staff performance problems as needed 
- Manages delivery and SLAs by guiding incident resolution, problem 
management, maintenance, and enhancement tickets raised by the end 
users for assigned applications 
- Develops relevant metrics, measures and publishes the performance of the 
services provided and enables continuous improvement activities in 
collaboration with peer groups 
- Works closely with all other IT management personnel in identifying, 
evaluating, selecting, and implementing specific information technologies 
that support the business plans and IT strategies 
- Ensure department adheres to policies and procedures that are compliant 
with industry and regulatory policies 
- Assists with the preparation of budget for IT systems and services related 
interfaces and applications
- Keeps abreast of new developments and forecasts future trends in the area 
of application integration in the staffing industry.
- Maintains a strong understanding of technology and its application to 
achieve business objectives
- Prepares analysis and or proposals for other enterprise departments when 
necessary
- Serves as an internal consultant to other IT management staff and 
operations community as needed
The Hiring Process
In order to apply for this position, first complete your profile on www.app.outdefine.com.

We want to learn more about you, so we encourage you to provide us with a brief summary of yourself and your past experience as part of the process. As soon as this is completed, you'll take a technical assessment based on your skill set, and if you pass, you'll earn 500 Outdefine tokens. We will review your application, and if you are qualified, we will invite you to a 1:1 video interview.

Already a Trusted Member of Outdefine? Then go ahead and apply directly for the job of your dreams.
Equal Employment Opportunity
We are an equal-opportunity employer and do not discriminate against any employee or applicant for employment on the basis of race, color, religion, sex, sexual orientation, gender identity, national origin, age, disability, veteran status, or any other protected status. We are committed to creating a diverse and inclusive environment for all employees and applicants for employment. All qualified individuals are encouraged to apply and will be considered for employment without regard to any legally protected status.
Become a trusted member, apply to jobs, and earn token rewards


Create a profile
Create and customize your member profile.


Complete assessment
Earn 500 Outdefine tokens for becoming trusted member and completing your assessment.


Apply for jobs
Once you are a Trusted Member you can start applying to jobs.
Apply Now