Outdefine
THE BLG
Stay in the loop with new web3 updates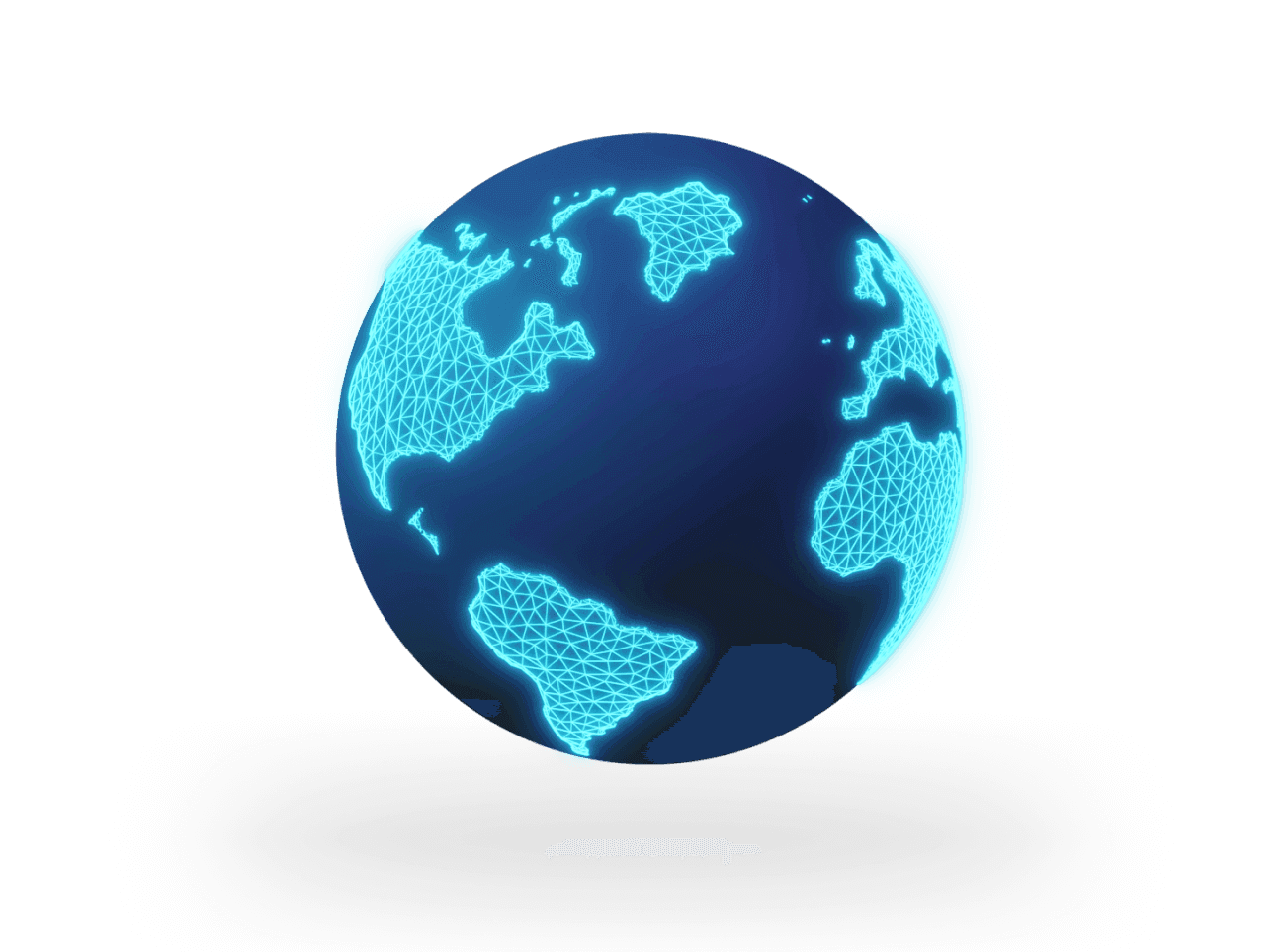 Rodolfo Damken

Posted 04/27/2023
Exploring the Web3 Space: A Guide to Getting Started with LiFi and Outdefine
In this article, we will explore Outdefine, a decentralized talent community that revolutionizes the job market for web3 professionals. Outdefine was founded to address issues faced by talent in showcasing themselves in the remote world, especially in upcoming technologies like blockchain, and to create a more equitable experience for all.
This conversation took place on a Twitter Space hosted by Outdefine members and co-hosted with LIFI web3 platform, which can be heard here. The article also explores job opportunities in web3 and how Outdefine is helping to provide accessible entry points for newcomers to the web3 space.
Introduction to Outdefine: A Decentralized Talent Community
Outdefine is a decentralized talent community that helps talent move to Web3, building a more fair and equitable experience for people globally.
The company's co-founder, Romil Verma, has a background in the blockchain space, having entered it in 2013-14 when he was finishing his undergraduate studies. He was admitted to Stanford for grad school, where he studied under professors who worked on blockchain research. This allowed him to enter the Web3 space. Romil's co-founder is his father, Sanjay Verma. He came from the talent space, building an engineering services company in India that went public and took in $2.5 billion.
They both saw that, especially after the world became remote in 2020 due to COVID-19, it was challenging for people to network and showcase themselves, especially with new and upcoming technologies like blockchain. Furthermore, there were many gatekeepers in this business, with big companies charging a significant percentage of the fees taken by the middle party.
To address these issues, they created Outdefine, a decentralized talent community that allows users to own their careers. Outdefine´s mission is to revolutionize the talent marketplace by addressing recruiting and interviewing problems, which have long been neglected in the industry. By building a decentralized talent community, Outdefine is creating a more fair and equitable experience for everyone involved. It is also compensating talent throughout the entire interview process.
Outdefine is also building its own crypto token, where 50% of its tokens are distributed to the community, including talent. Unlike traditional networks, where the middle party takes up to 50–60% of the fees, Outdefine´s talent community keeps 100% of their pay and talks directly with the customer. Outdefine's open and community-oriented approach is central. The company is dedicated to creating a more equitable and fair experience for talent worldwide, and its decentralized approach has the potential to revolutionize the talent marketplace.
Empowering Job Seekers: How This Token-Based Platform is Disrupting Traditional Hiring Methods
In this part of the conversation, Romil explains the foundational premise of their token, which is built on three main aspects.
The first aspect is that the token should be valuable to the community. The platform, an open talent marketplace, enables recruiters, job seekers, and companies to sign up and connect with each other. Romil emphasizes the importance of building trust among the network members so they can do an open and fair assessment. The results are stored on the ledger, which companies can verify. As the talent moves through the process and becomes a trusted member of the network, they earn tokens. The tokens have a utility aspect where they can be used to promote oneself for a job on the platform or refer friends to the network.
The second aspect of the token is to create a user-governed network. Half of the tokens are reserved for community members who can earn tokens as they work, refer friends, or become trusted members. The community members can use the tokens as governance to influence the platform's direction, such as the type of jobs or the product roadmap.
The third aspect of the token is decentralization, which is not just limited to the Open Talent marketplace. Instead, it can be used for other interesting things. For example, someone can build a better assessment engine or improve their education career experience. This is where people moving into Web3 can learn how to move from web2 and Web3. People can use their tokens to pay for those courses or attend events. All that data gets put on the blockchain, which becomes a verifiable and immutable source for the entire ecosystem to trust.
Overall, the token is designed to be fair, transparent, and trustworthy. The platform incentivizes users through tokens and NFTs, making it more valuable and attractive to the community.
Exploring Job Opportunities in Web3
This part of the conversation centers around job opportunities in web3 and how Outdefine is helping bridge the gap between the web2 and web3 space.
Outdefine´s talent team notes that currently, the most in-demand skill set for web3 jobs is engineering, specifically solidity, rust, between others. However, there is also a growing need for marketing and sales professionals to gain and retain users. Romil adds that Outdefine aims to be a bridge for people transitioning from web 2 to web3. It offers an onboarding and ramp-up experience for users to familiarize themselves with wallets, tokens, and the broader web3 landscape.
Mark, from LI.FI, asks about the level of experience required for web3 jobs and whether entry-level positions are available. Romil notes that while middle and senior-level positions are in demand, entry-level positions are also needed. Outdefine is working to provide an accessible entry point for newcomers to web3.
The conversation also touches on the perception that the web3 industry is scary and too technical for newcomers. Outdefine´s team notes that while the industry can be complex, there are many resources available, and our platform aims to provide a supportive community for those looking to enter the space.
How Outdefine is Revolutionizing the Job Market for Web3 Developers
As previously mentioned, Outdefine is a platform that connects top Web3 companies with talented developers. The platform has a rigorous vetting process that ensures only trusted members are listed on the platform.
According to the platform, a trusted member is someone who has gone through the assessment process. This includes creating a robust profile and completing an eight-minute video assessment. Engineers undergo a longer assessment process, including an hour-long assessment. Trusted members are vetted, and companies can hire them without additional assessments or interviews.
Romil also added that trusted members are incentivized through tokens for their contributions to the platform. Tokens can be earned by completing assessments, referring existing and new users, or contributing to the community. Trusted members can also earn tokens from companies they have worked for. Tokens can be used for various purposes, including accessing more jobs on the platform.
Romil also discussed fair and transparent value assessment data, especially in the hiring process. He points out that some companies hire only the top talent, but give high ratings to everyone to make a sale. This is not fair to either side. He also believes that in the future, the community will be responsible for assessing the value of talent, and this will be fair and transparent. The community will set the quality standard for their own network and hold the bar high.
Romil further explains that Outdefine does not work like the traditional model in the industry. This is where a middle party finds someone at a lower rate and keeps the rest for themselves. Instead, they allow the talent and the company to negotiate directly and come up with a fair rate, without any intermediaries taking a cut. This results in a win-win situation for both sides, where they can create value without any opaque or closed ecosystem. Romil emphasizes the importance of an efficient market, where equilibrium is reached through negotiation and not exploitation.
Outdefine: Empowering Web3 Professionals to Navigate the Future of Work
If you are a web3 professional looking to take your career to the next level, Outdefine is the right platform for you. As a decentralized talent community, Outdefine is dedicated to providing its users with a fair and equitable job market. This is where they can own their careers and have complete control over their professional development.
To get started, visit the Outdefine website and create a free account. Once you have created your account, you can explore the various job opportunities available on the platform. These opportunities are specifically tailored to web3 professionals.
One of the key benefits of Outdefine is its token-based approach to incentivizing users. This means that you can earn tokens and NFTs by completing tasks, contributing to the community, and achieving various milestones. These tokens and NFTs can then be redeemed to unlock new job opportunities, receive special perks and benefits, and even invest in the platform itself.
In addition to job opportunities, Outdefine also offers a wealth of resources and support for its users. Whether you are looking to learn more about web3 technology, network with other professionals, or receive mentorship from experienced industry leaders, Outdefine has everything you need to succeed in the web3 space.
So what are you waiting for? Join the Outdefine platform today and elevate your career in the web3 space!